BOOK DESIGN | COMMISSIONED BY OWNER
This book is made for the customer's experience. User personas were explored in order to enhance the contents of this book. Hand drawn illustrations were used to show personality of the café. The typography is a friendly typeface that features a trendy brush for hand lettering. 
This book was made as a project 

for

 myself until the owner saw this and offered to buy another copy of the book. I was happy to create, print and hand bind this book again to please the wonderful owner of this café
. 
The menu was commissioned by Cheryl, the owner, after the book was completed. It was a freelance project and this menu can be seen in the client's shop today.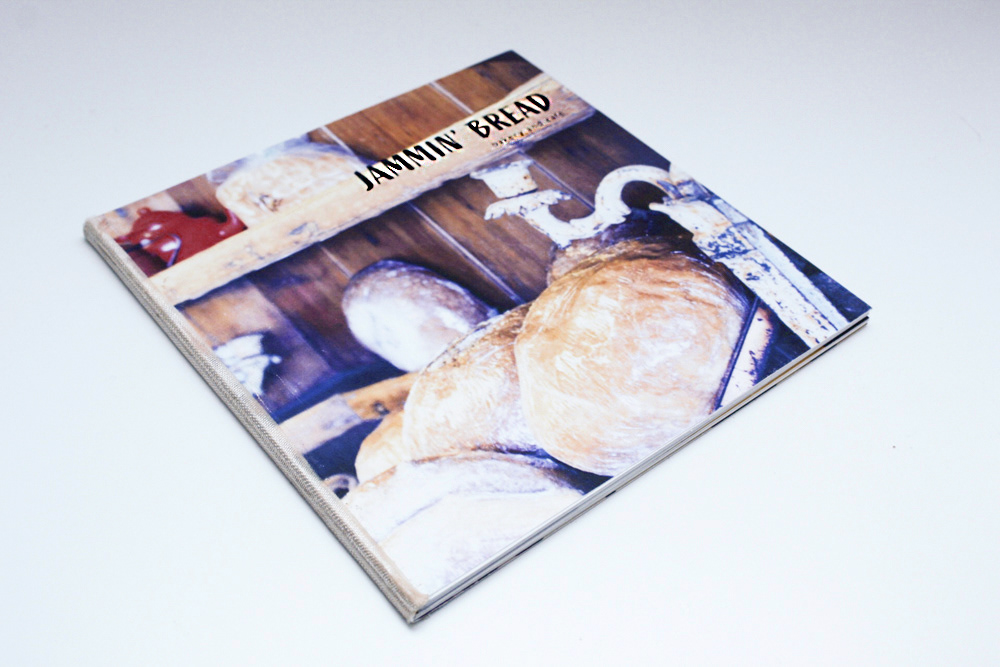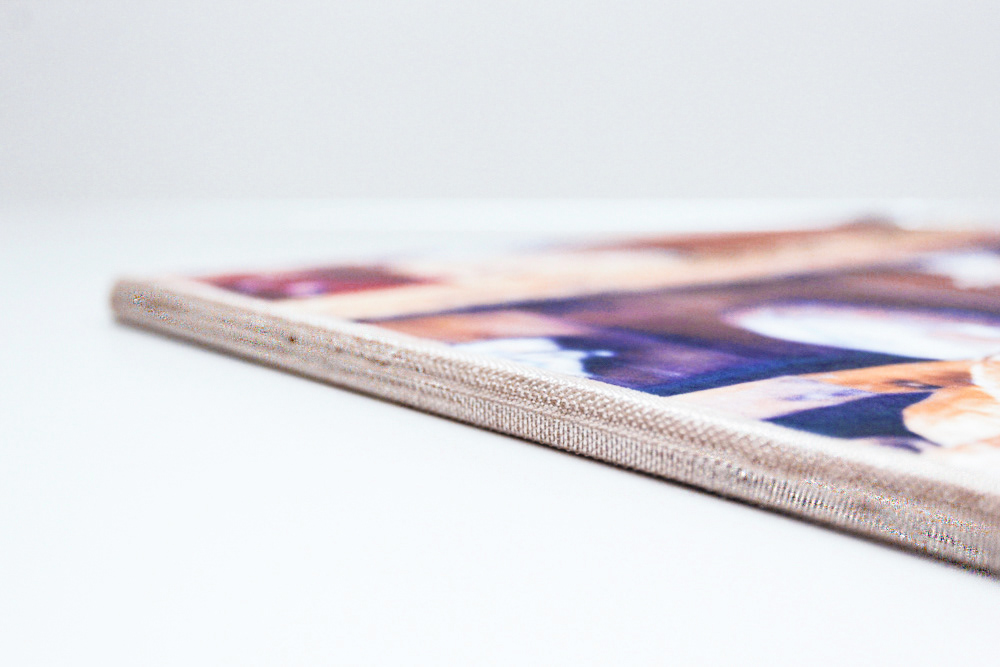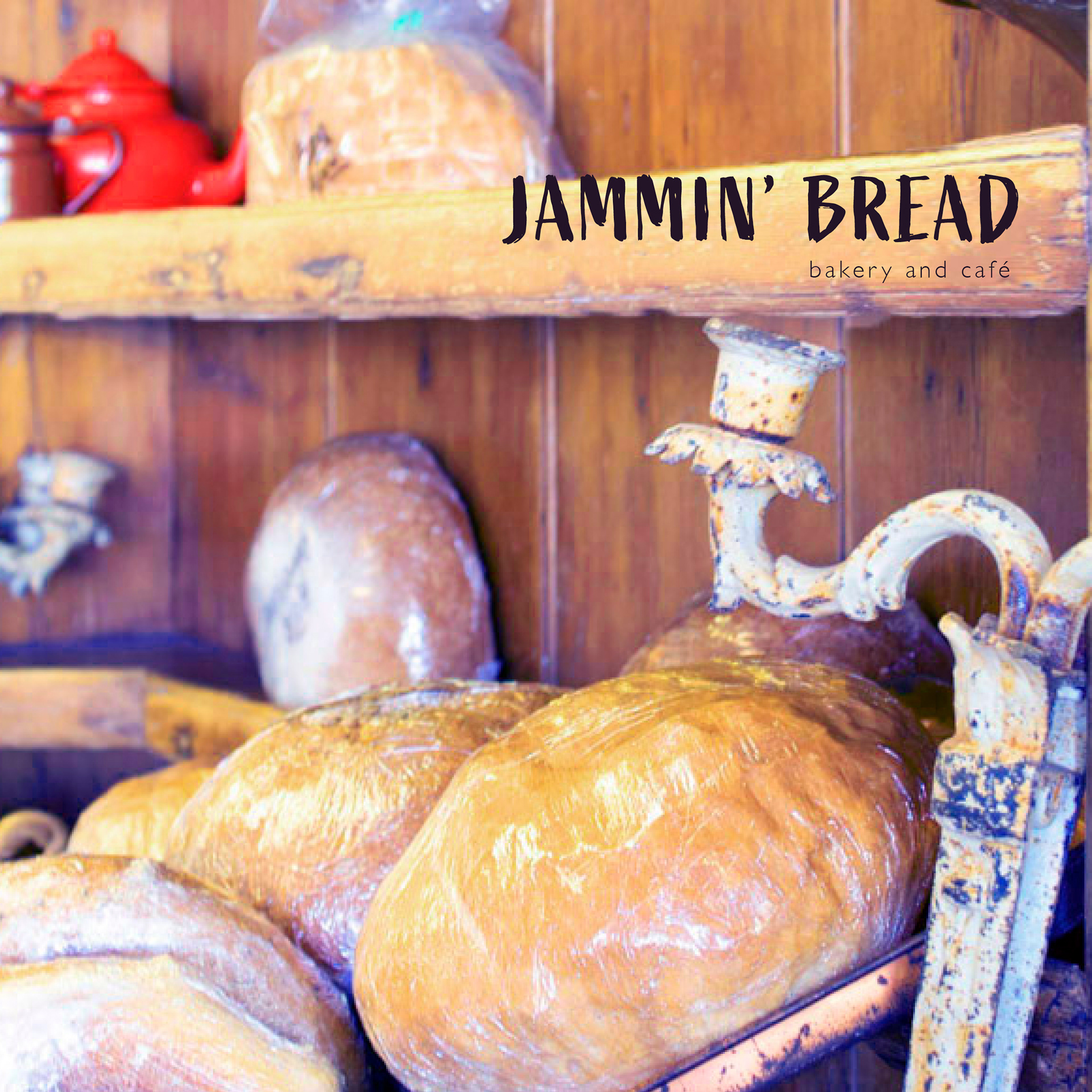 Illustrations were added to fit the book's aesthetic. They also feel hand done and inviting to look at.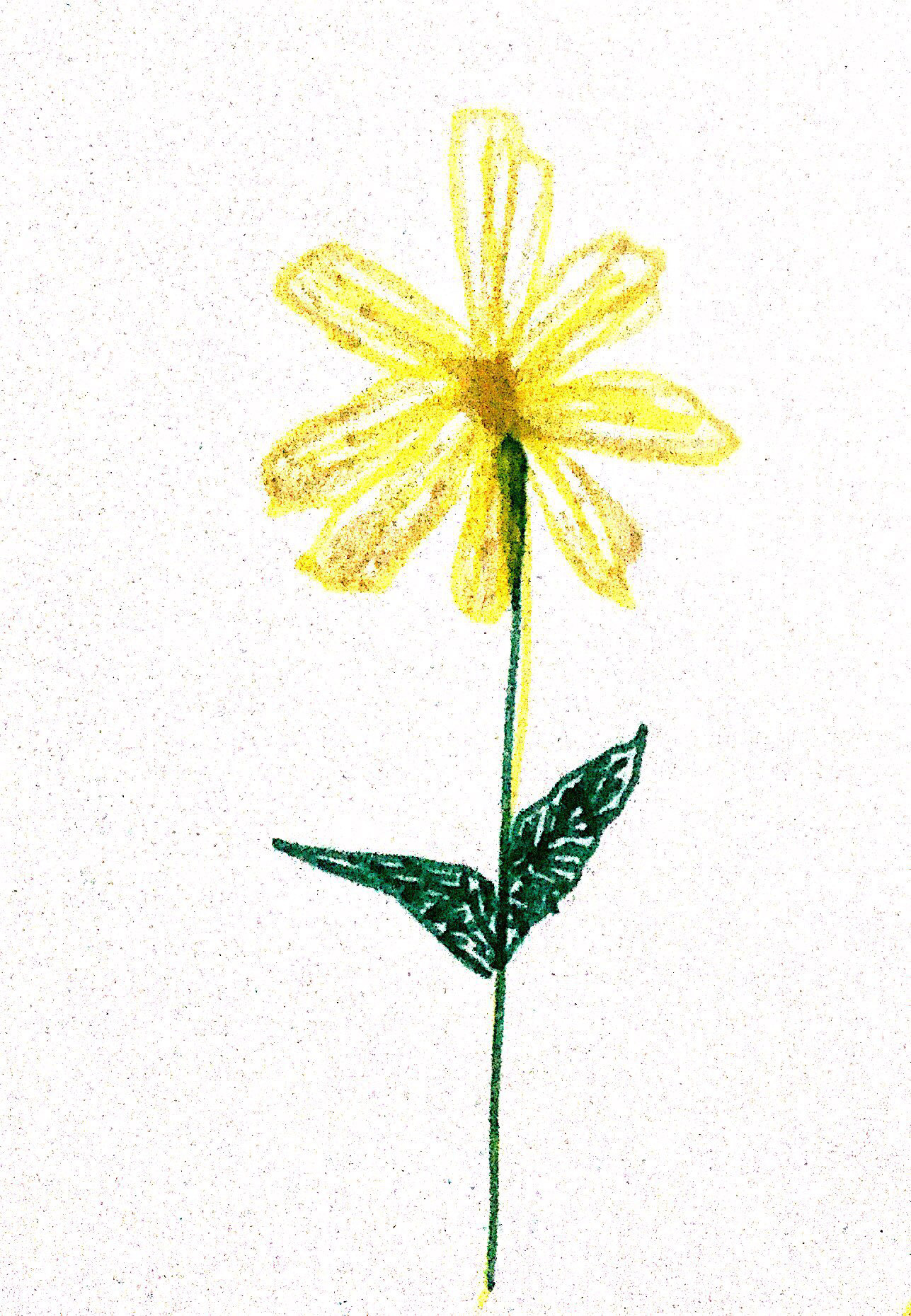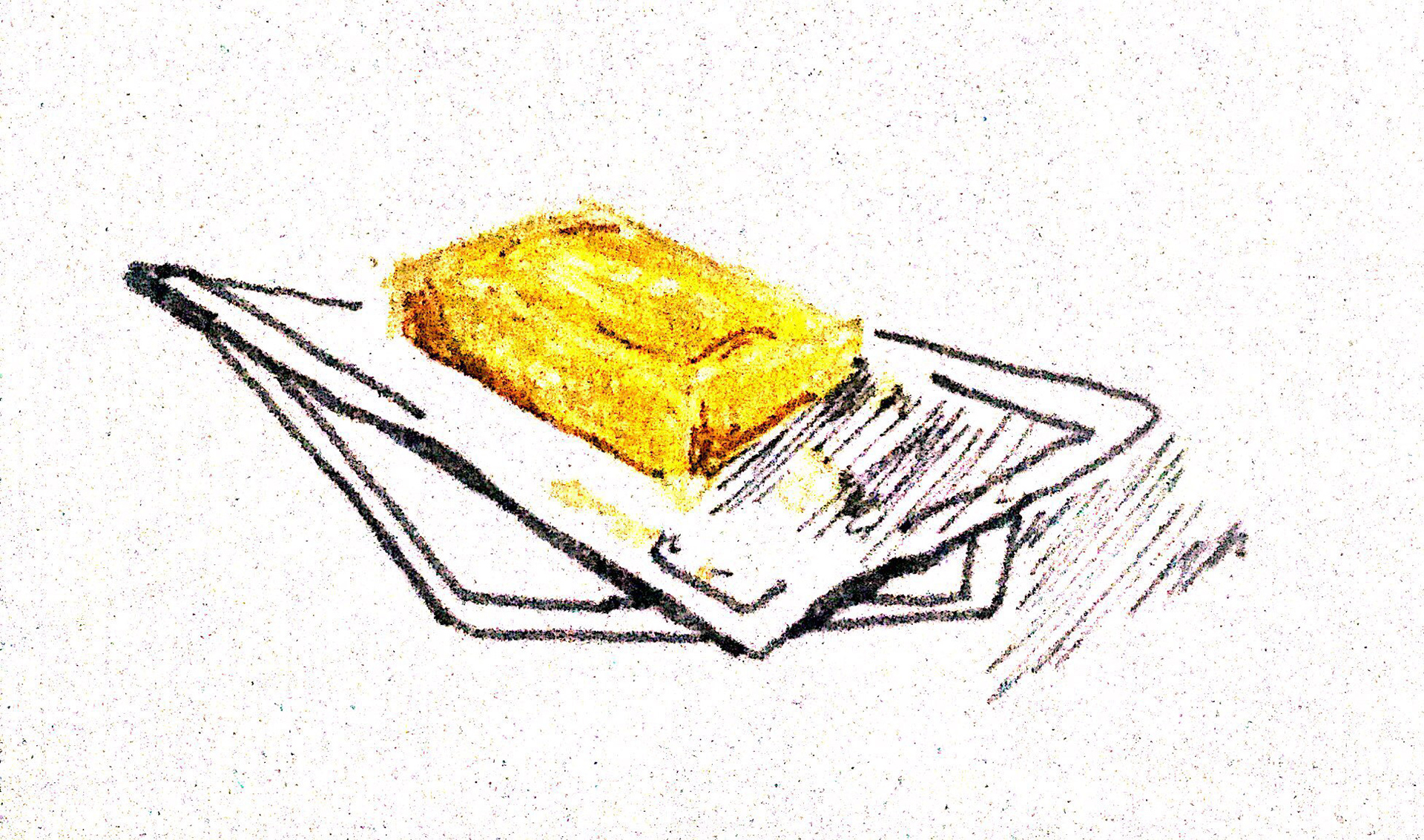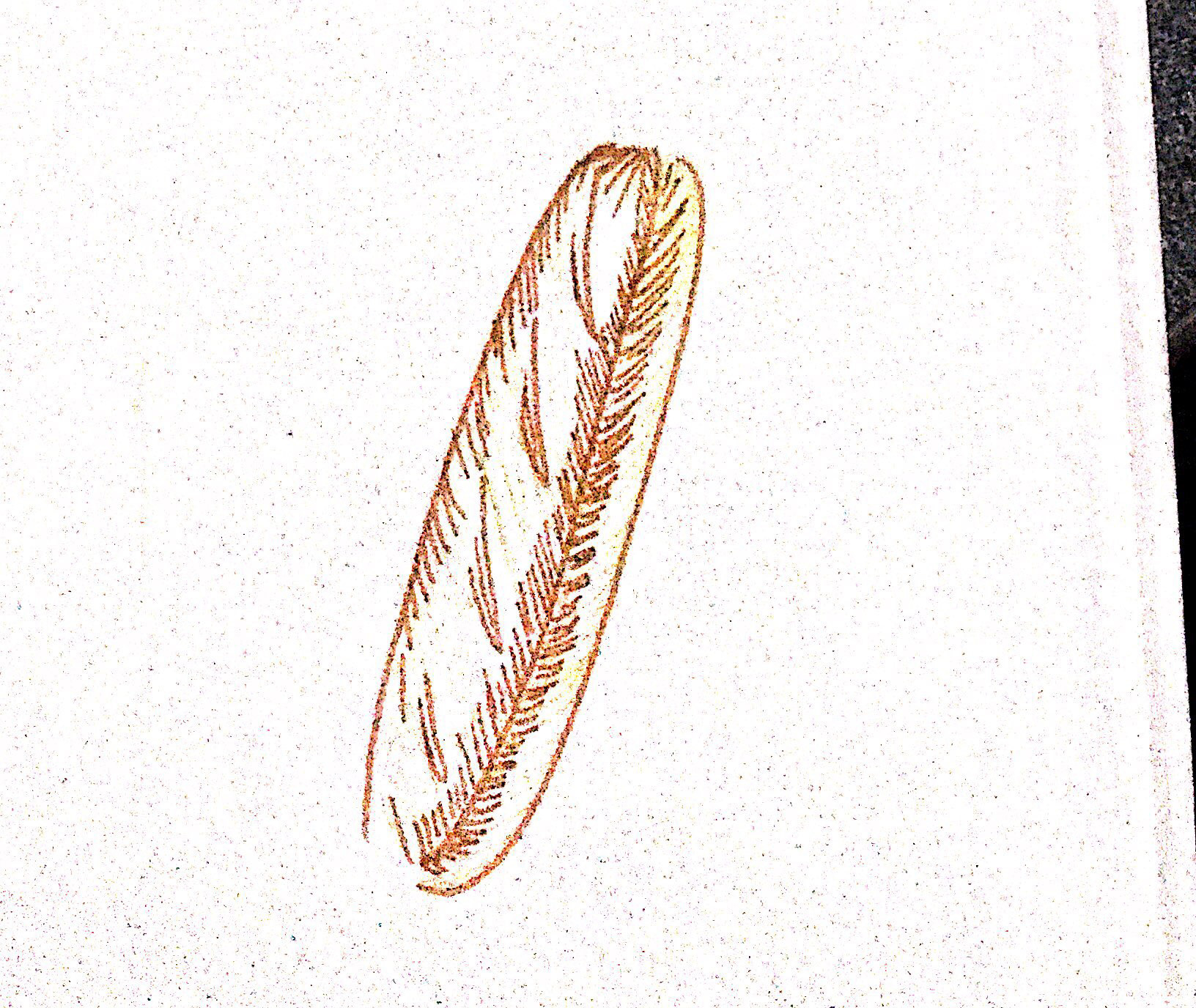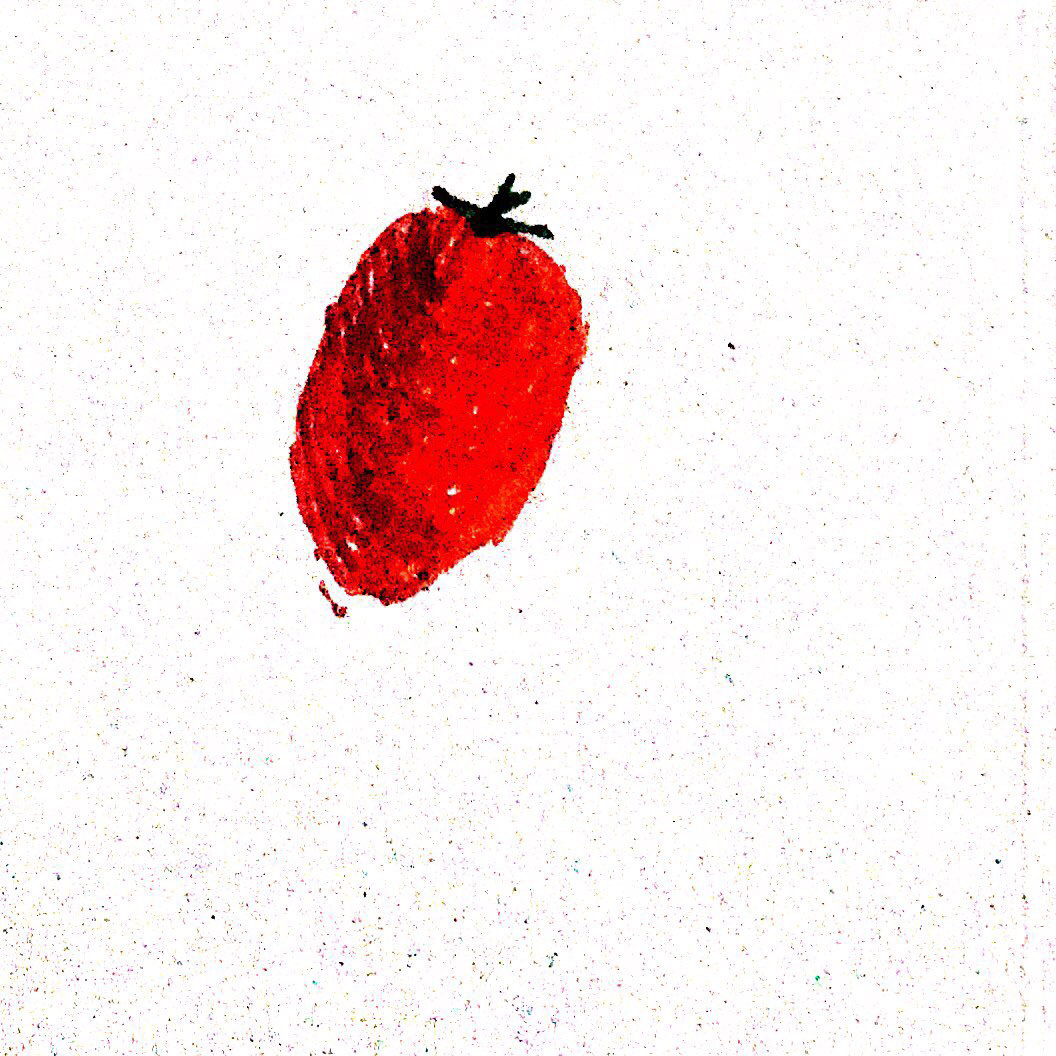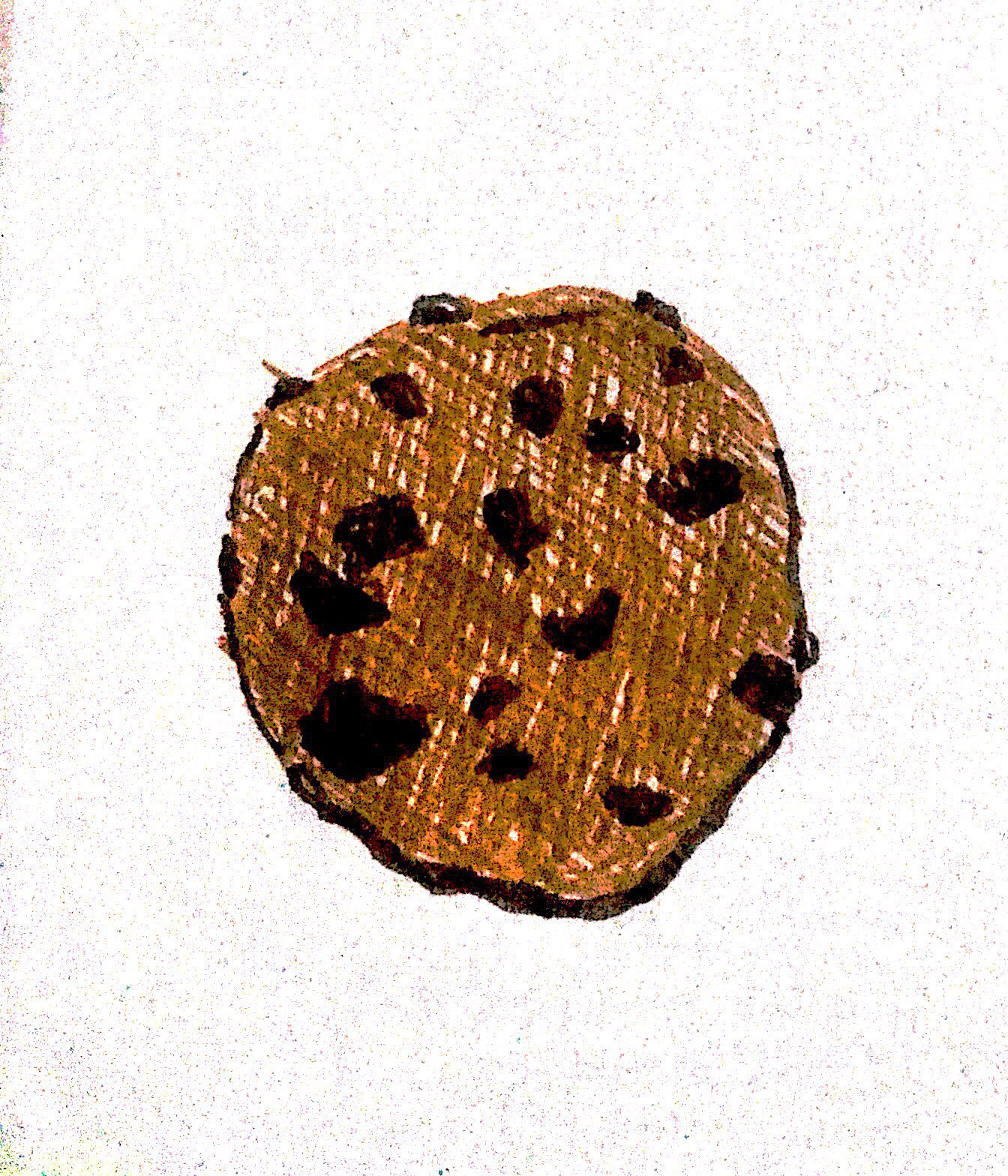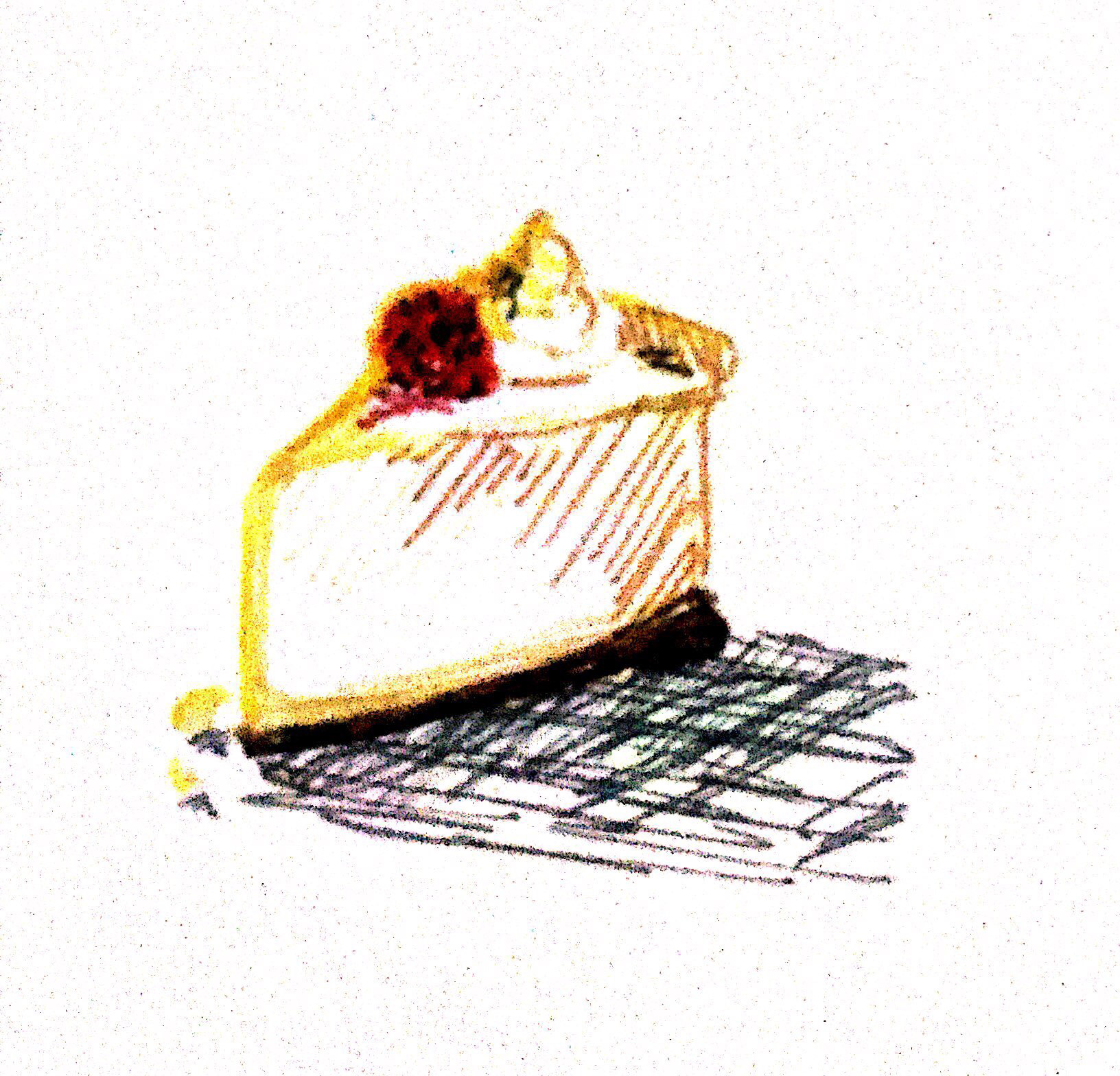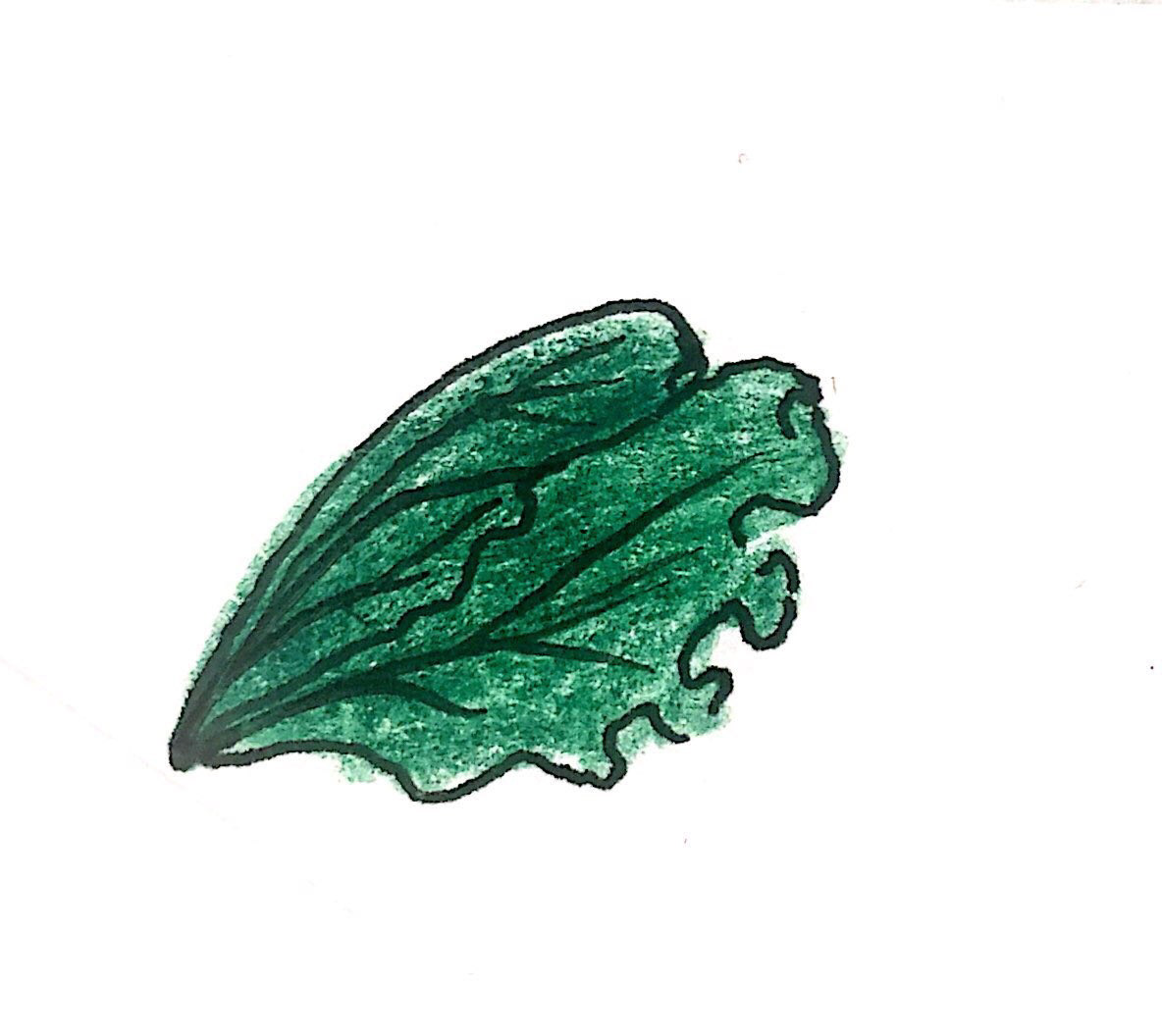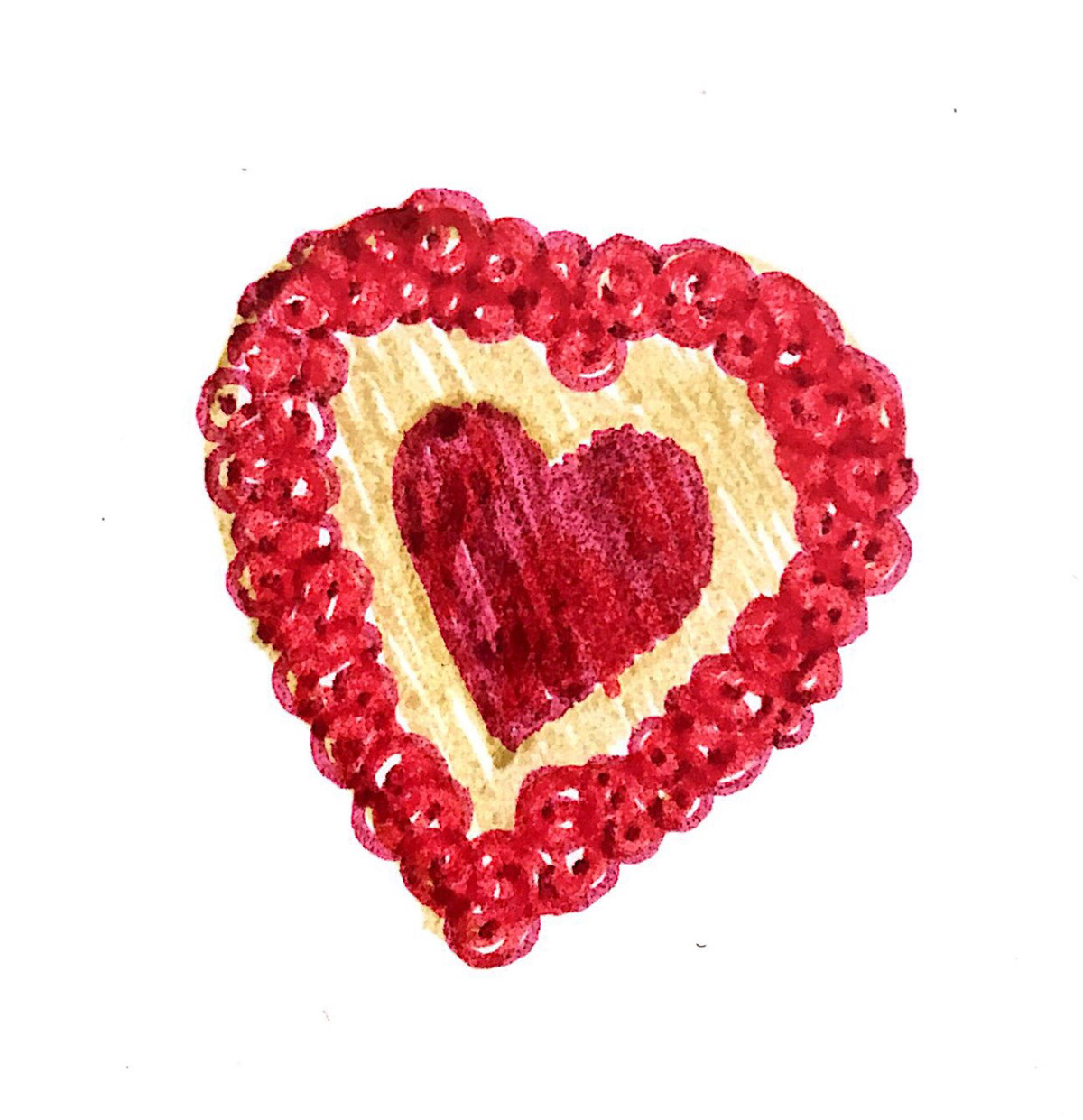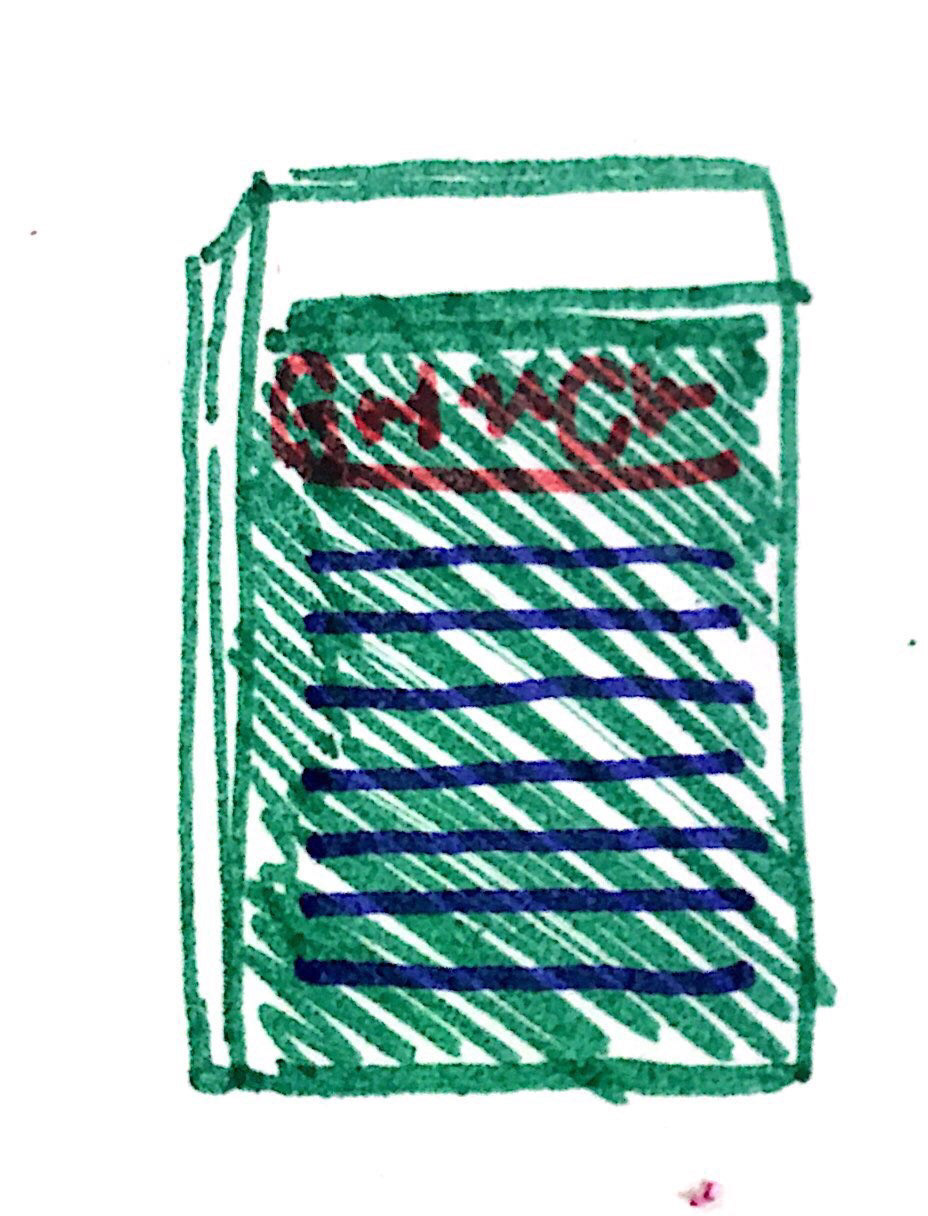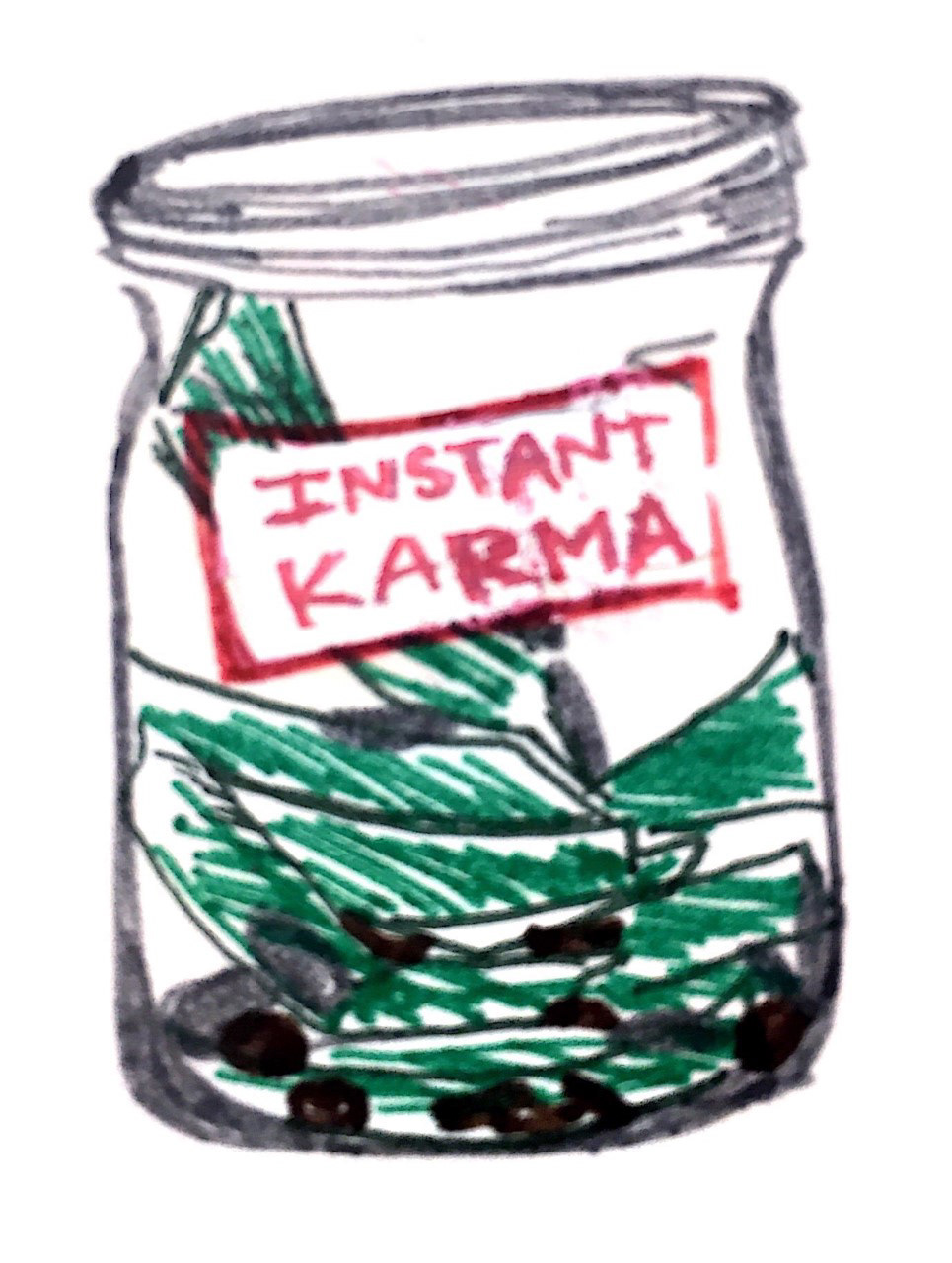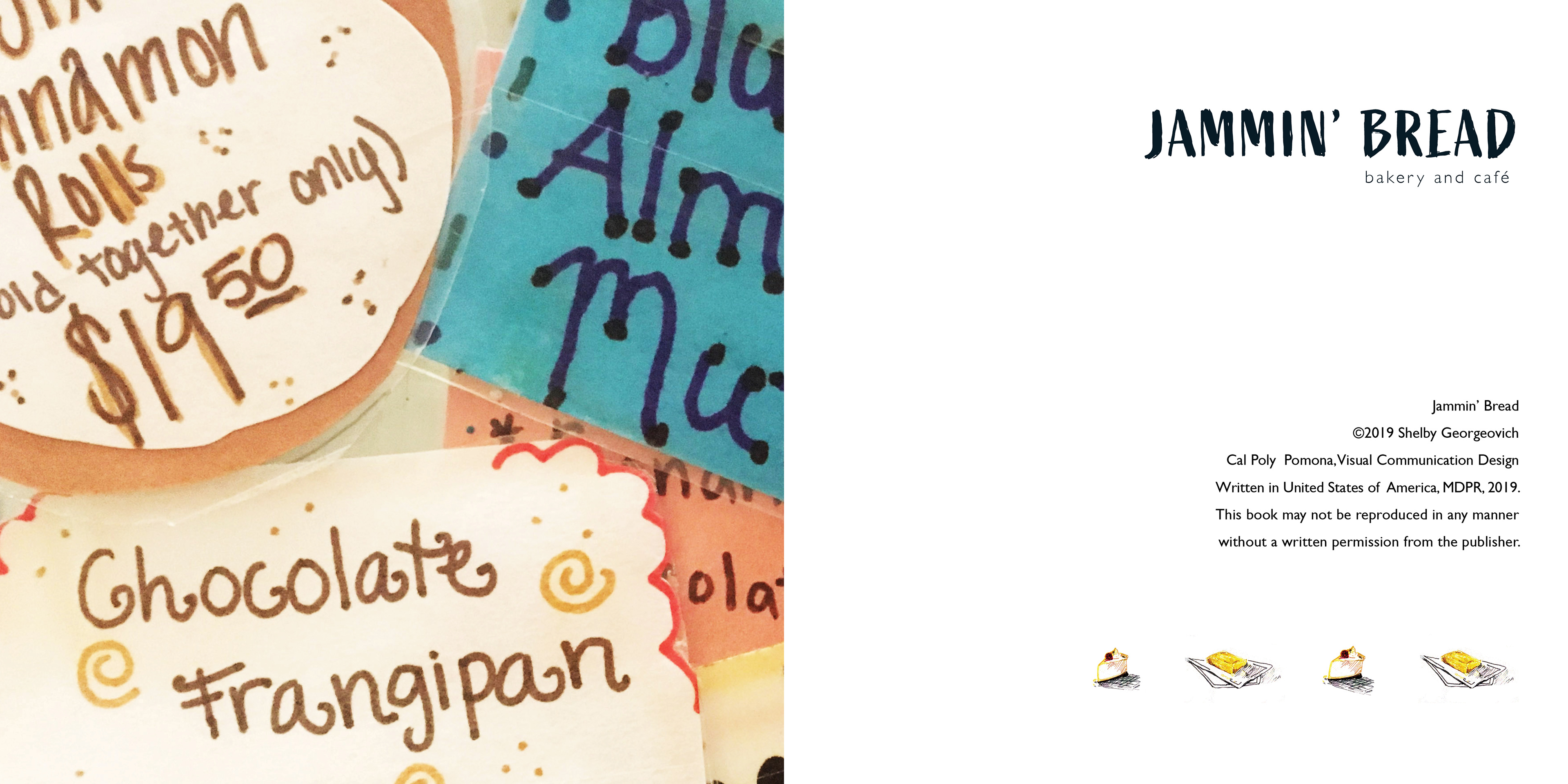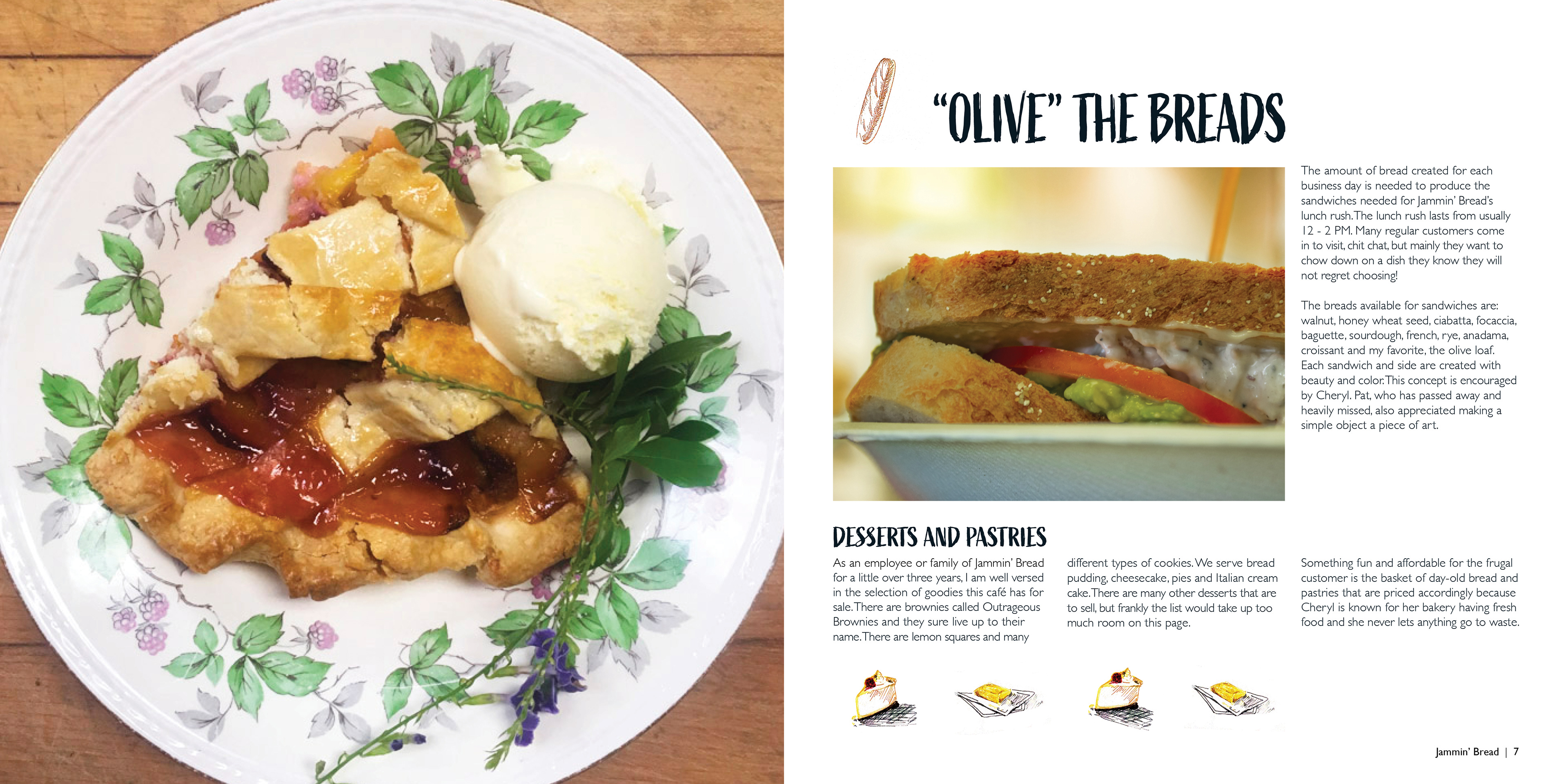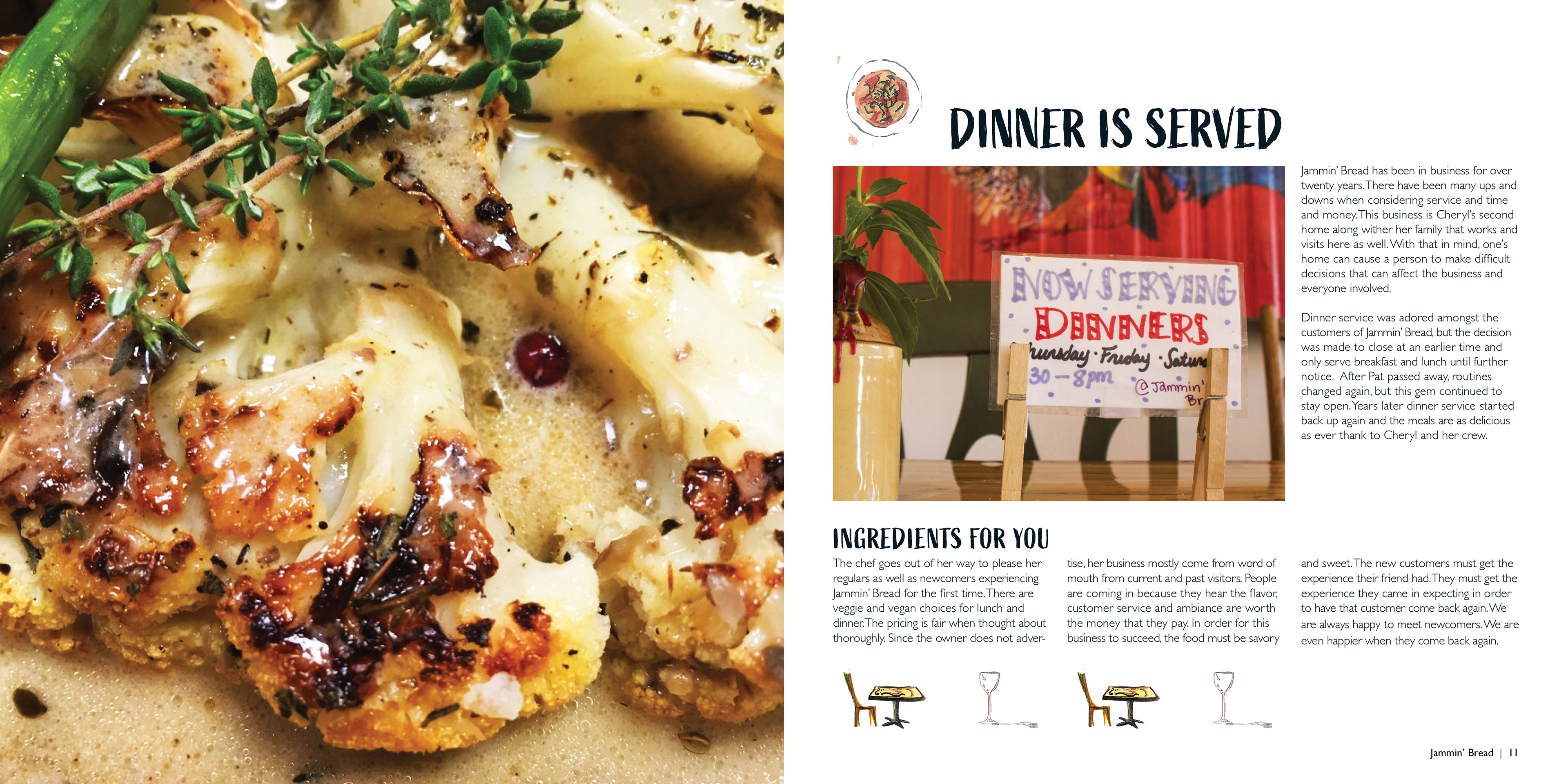 After the book was commissioned by the owner's son, she commissioned a to-go menu for the customers to hold and take home after they walk into Jammin' Bread.