CAL POLY POMONA | SELF STUDY
Inspired by caricature style illustration. This book did not go into production, but allowed this artist turned designer to grow her interest in illustration. The special element about this design is the point of view. The perspective is captivating and was favored by my fellow designers at Cal Poly Pomona.
Photoshop only enhanced the beauties of this illustration and made it shine!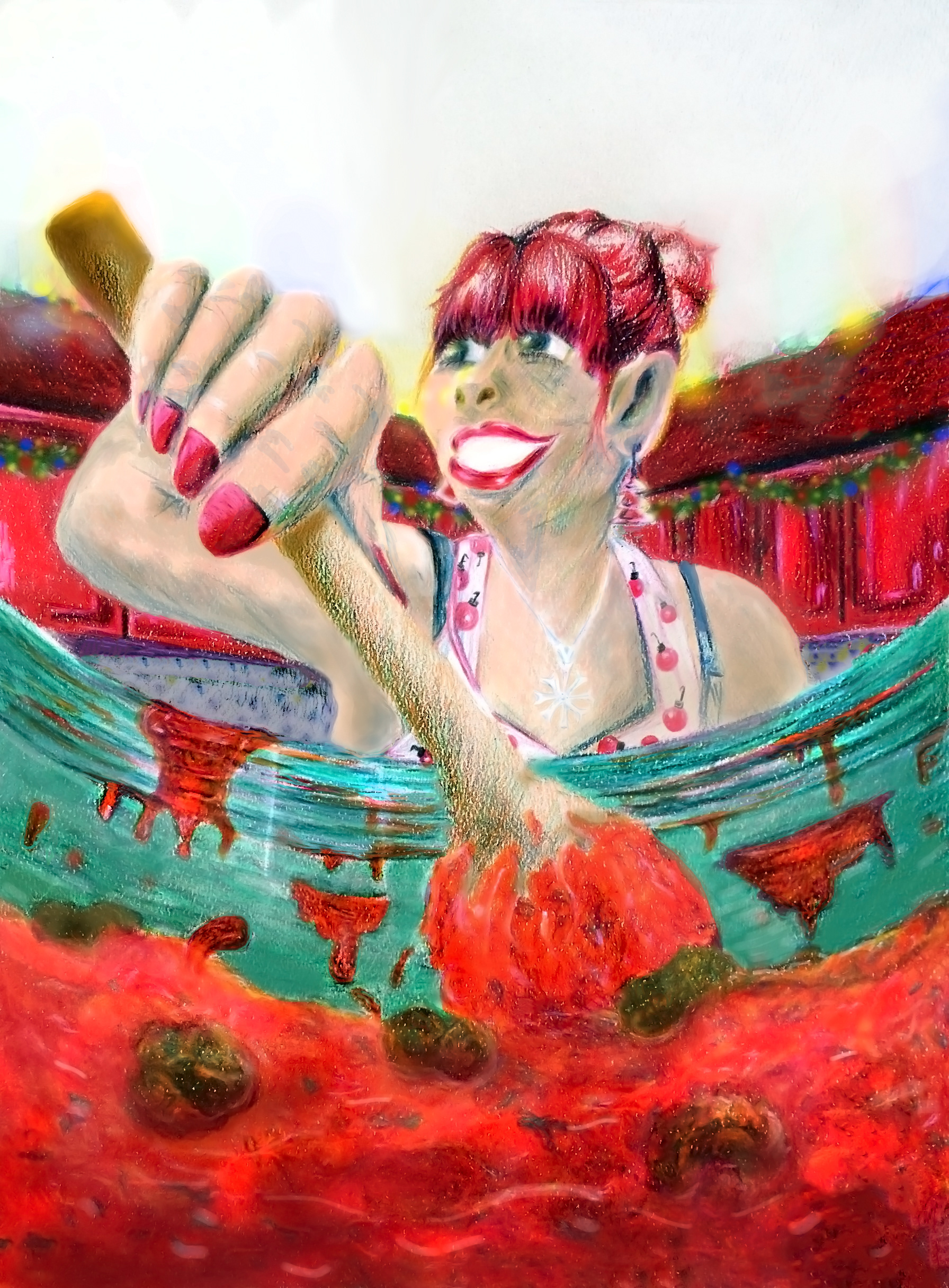 Prismacolor pencils were used for blending on Strathmore drawing paper.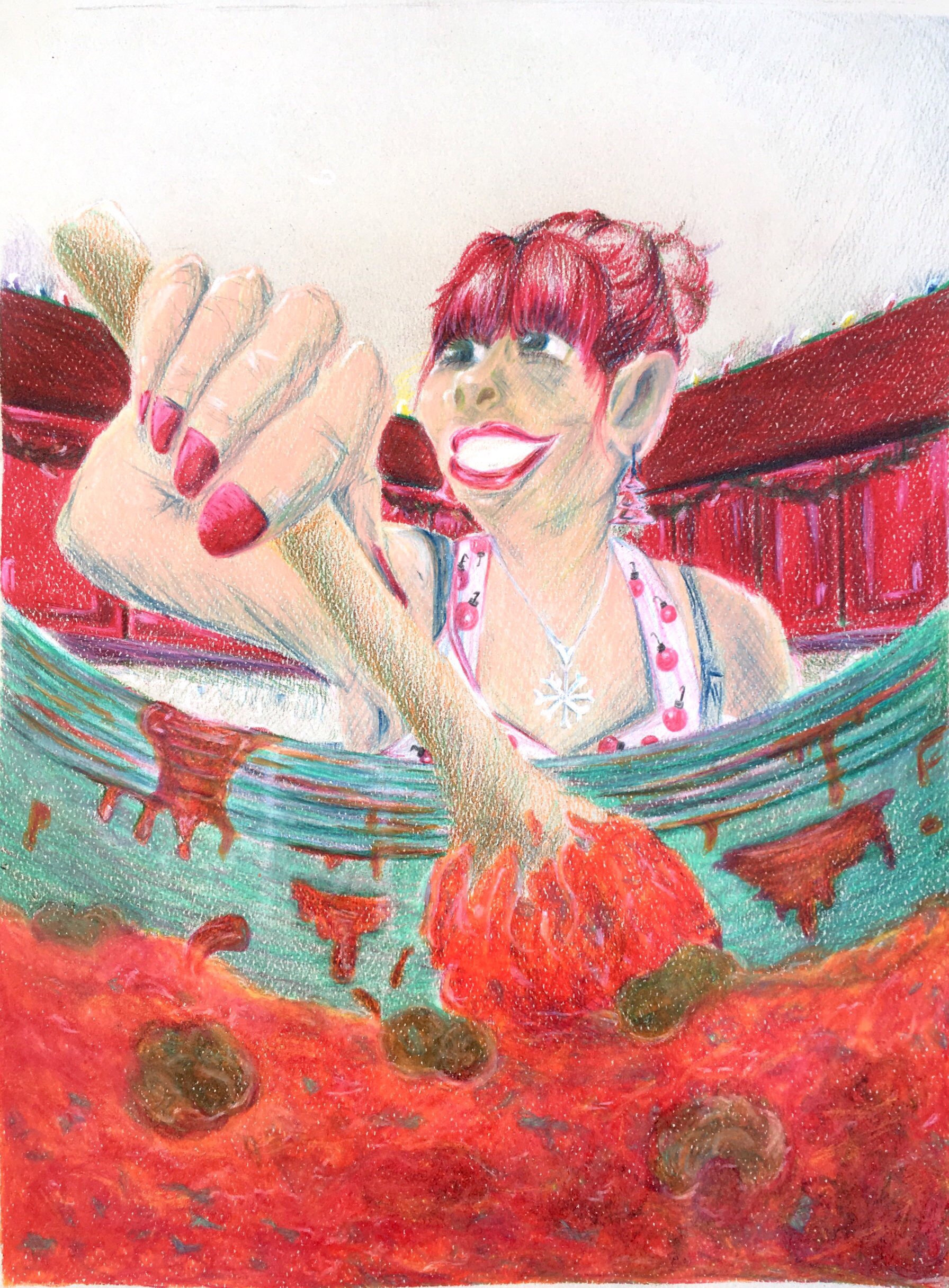 The Process started with perspective explorations and was then taken to the camera so my model could pose for me. The tracing pad was a huge help in developing this character as well.