ASI Marketing, Design and Public Relations
These posters promoted events at CPP. Some were created with a style guide while others encouraged further artistic skills
. 
Projects mainly start with a client meeting and from there the designer goes into the thumbnail stage. Communication between myself and the client take place on Basecamp (a communication platform for clients and designers) until the project is finished and the client is satisfied.

The Living Art Workshop
focused on students exercising their talents in a life drawing session for an evening. Fine art a medium I love to practice, so naturally I picked this event flyer to take on.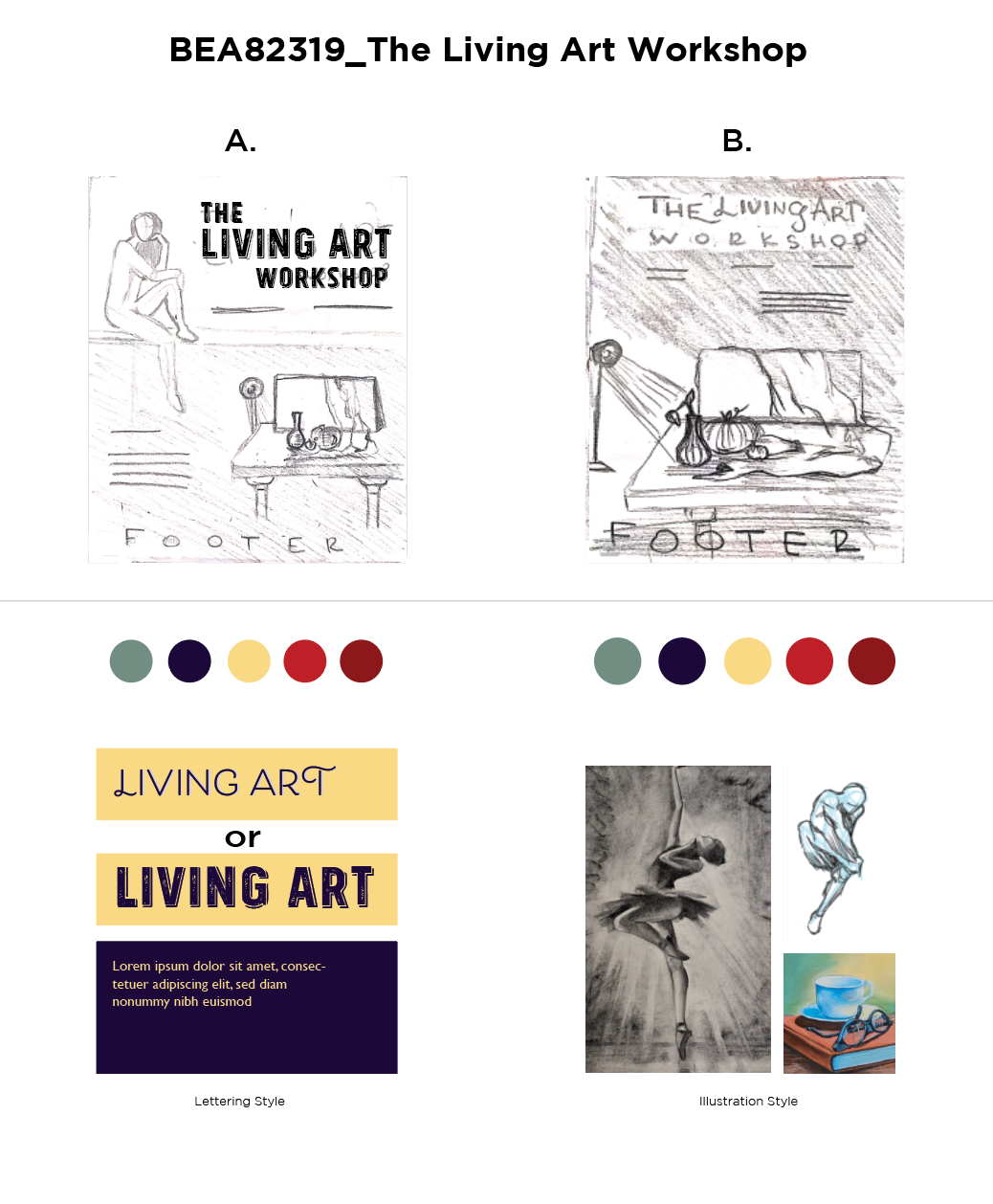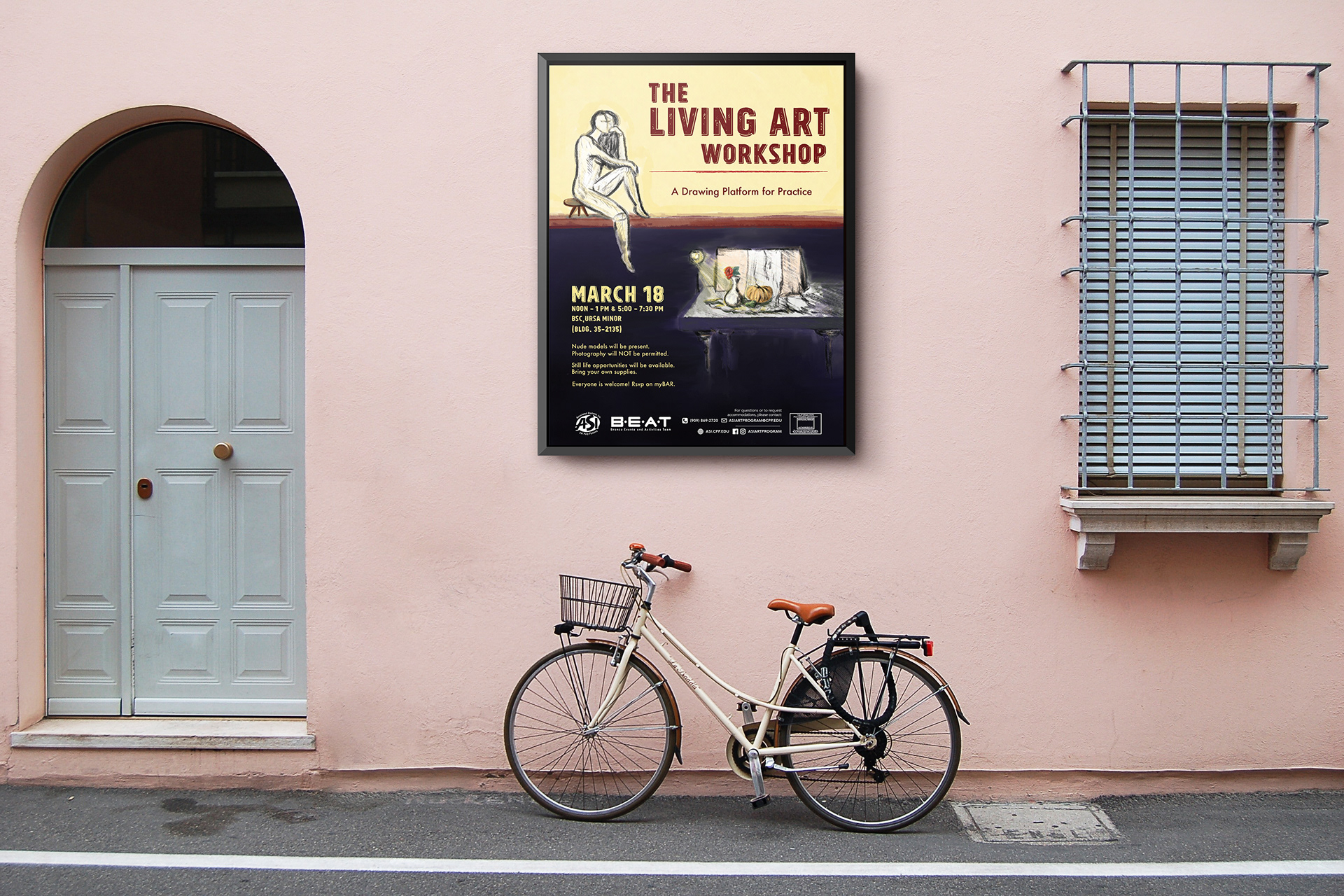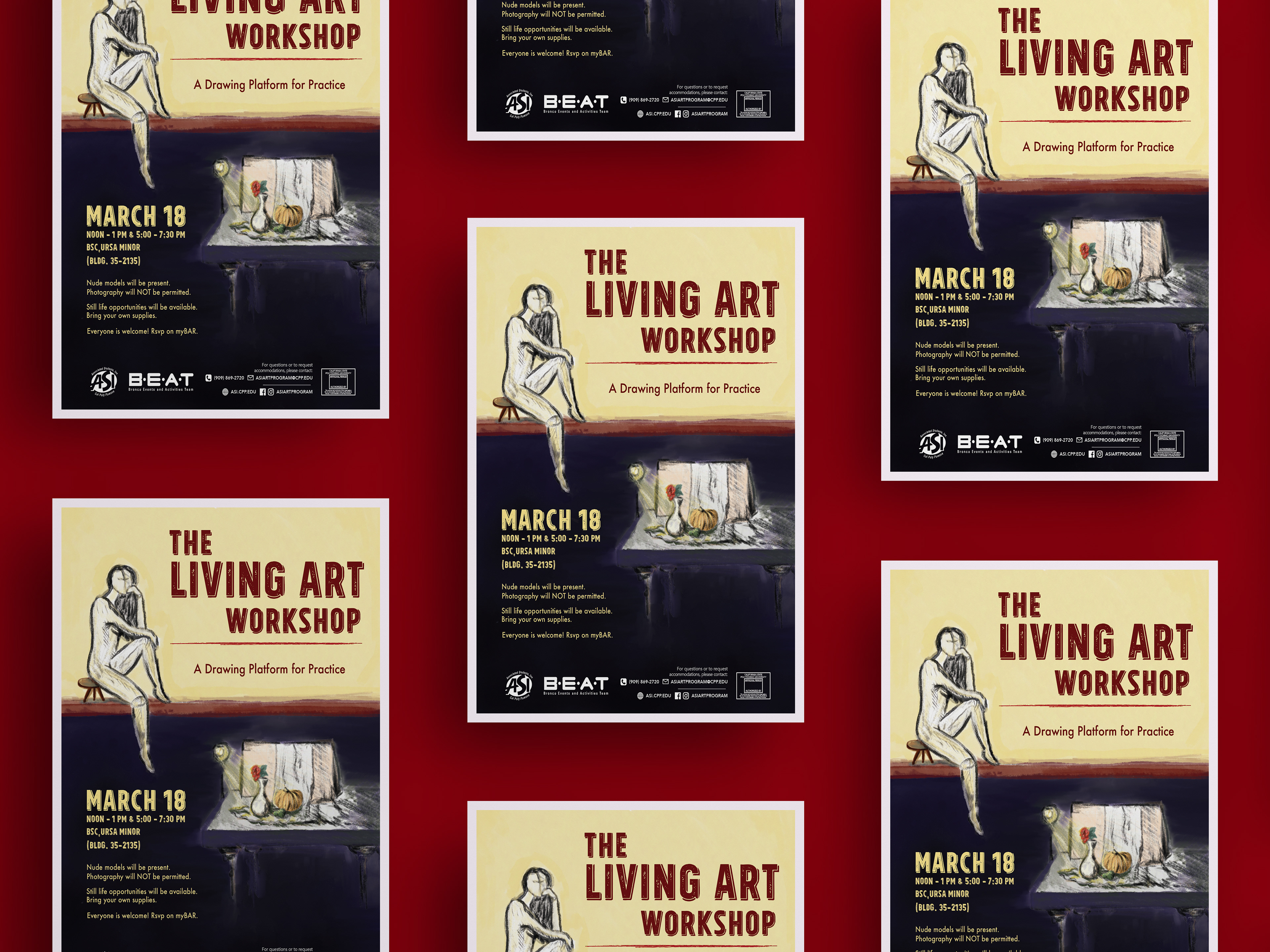 Another event for ASI Games Room Etc. was 
Paint on Canvas
. This artistic flyer incorporated iconic objects from the movie "It" and the Joker from Batman. This was the subject matter this Halloween paint on canvas night was going to be creating. 
Letter and tabloid flyers were created for print as well as an instagram square for social media.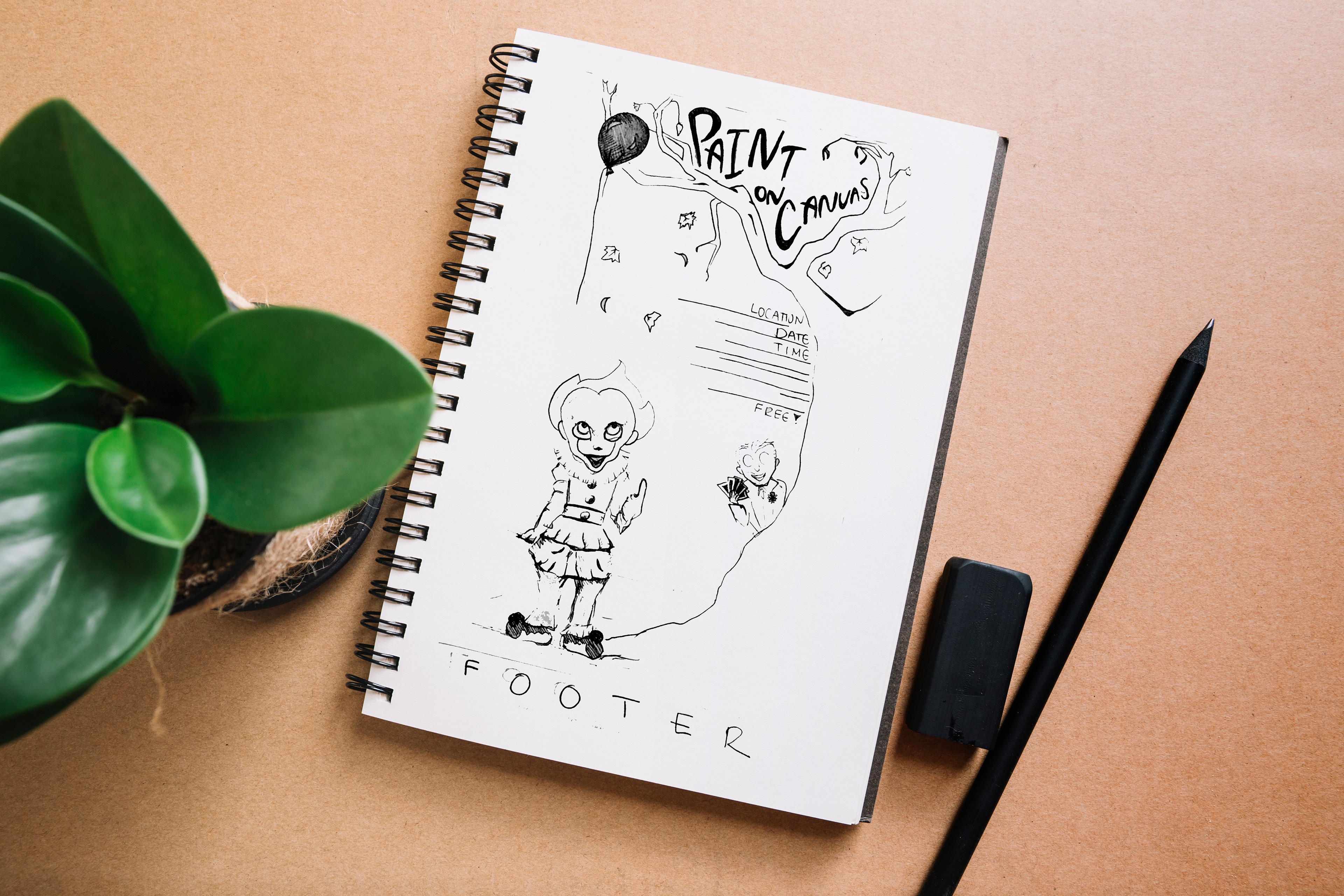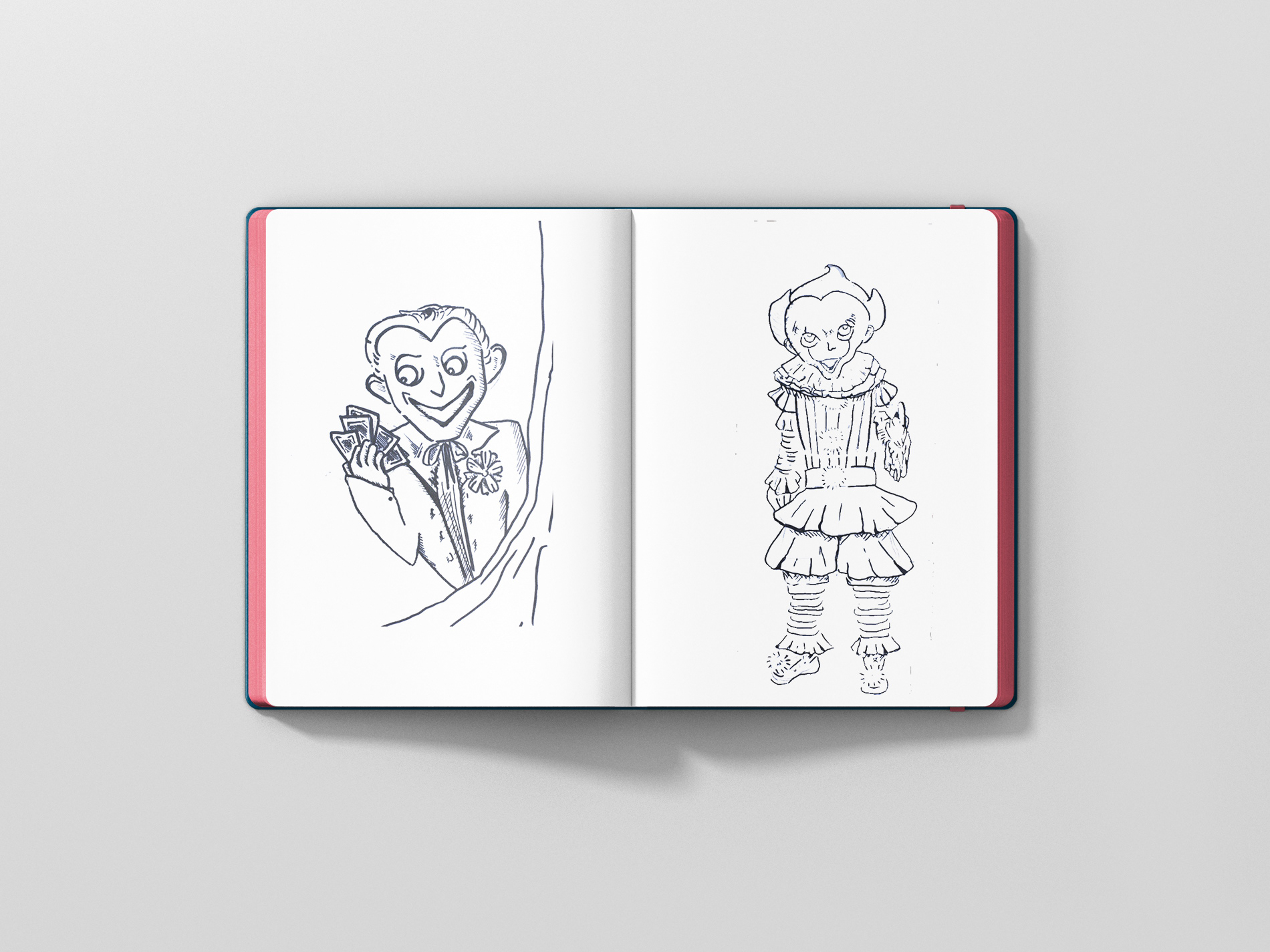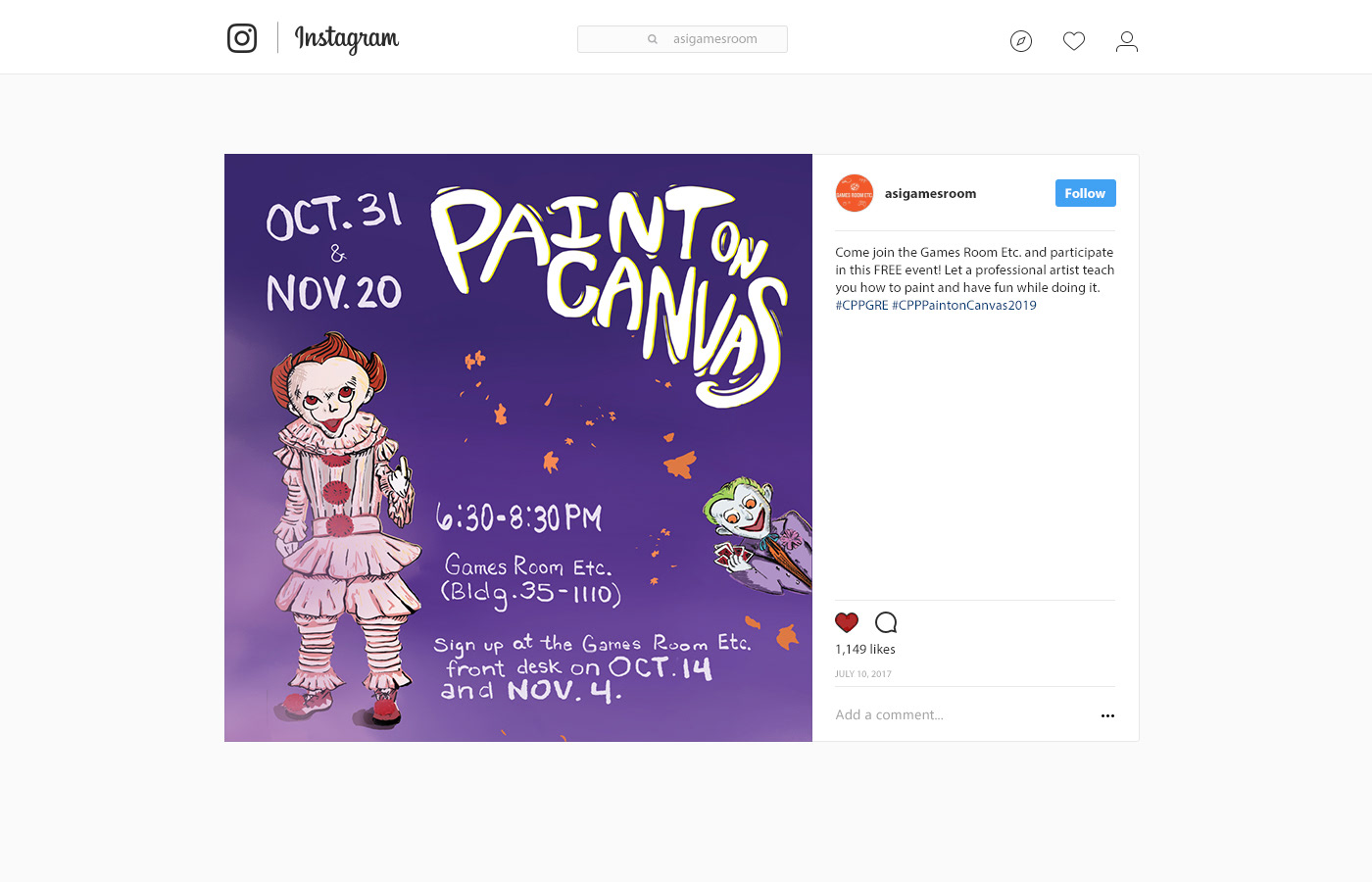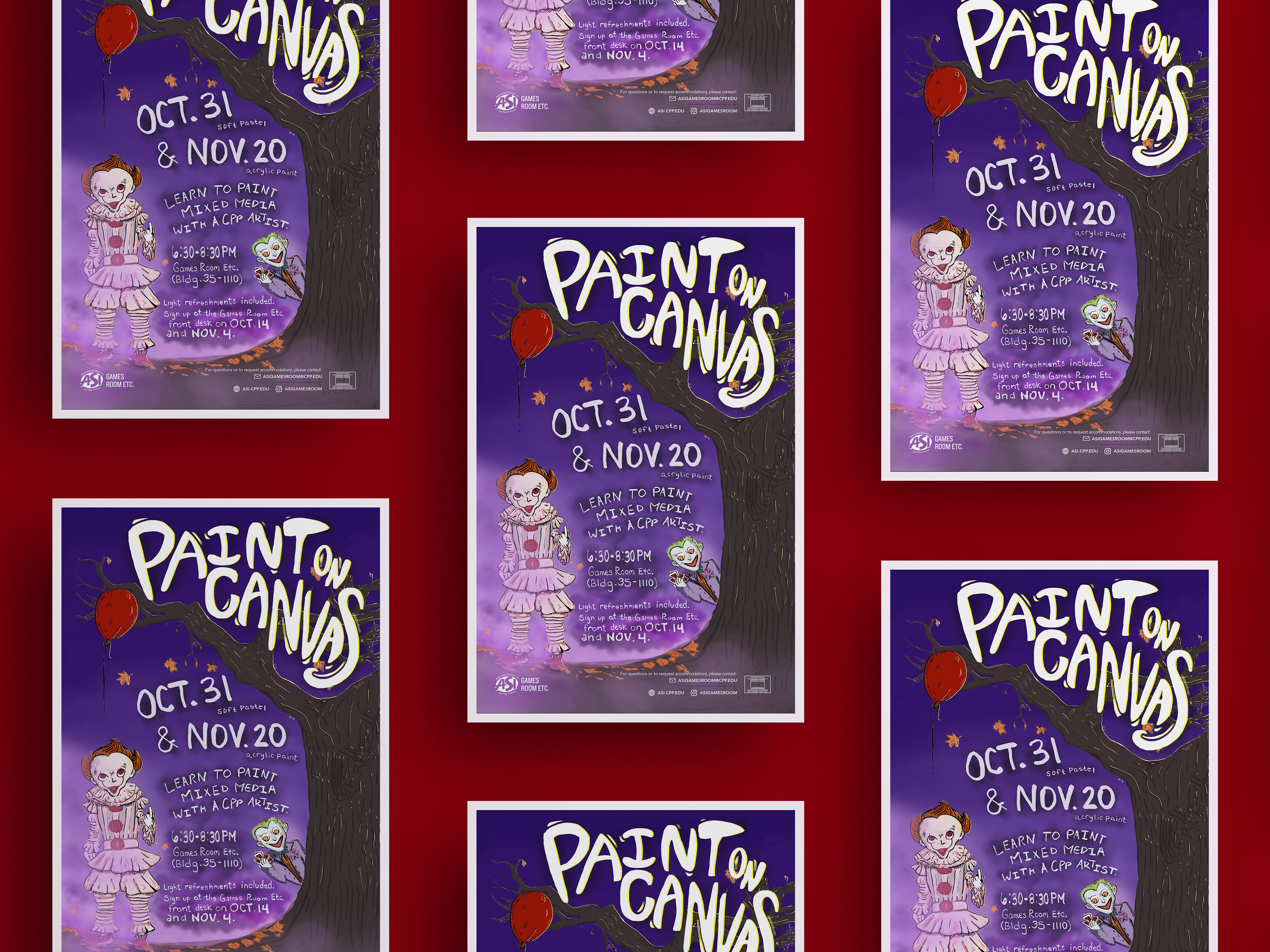 The Bric
was another client of MDPR. Clients would send in their creative requests and the designers would create a layout with an image, heading, information (the box) and footer. A new addition to the information was #SubstanceFreeCPP. All communication happened on Basecamp or in-person with a basecamp message to follow.