CAL POLY POMONA | THEATRE DEPARTMENT | FREELANCE PROJECT
This was a three month long project that involved many emails back and forth between the client and designer. There were seven productions that are presented inside the trifold. One obstacle was the issue of space. There was not enough space for seven productions without making the trifold look unbalanced. The solution was to add more information on the sides of the bottom center production.
The Playbill (Polybill) came later. The information was the same but with a different format. The geometric pattern inspired both of these projects and the client was pleased with the products. They are now seen in different parts of the school where anyone can pick the projects up and read them.
This is the trifold printed for all of Cal Poly Pomona to see!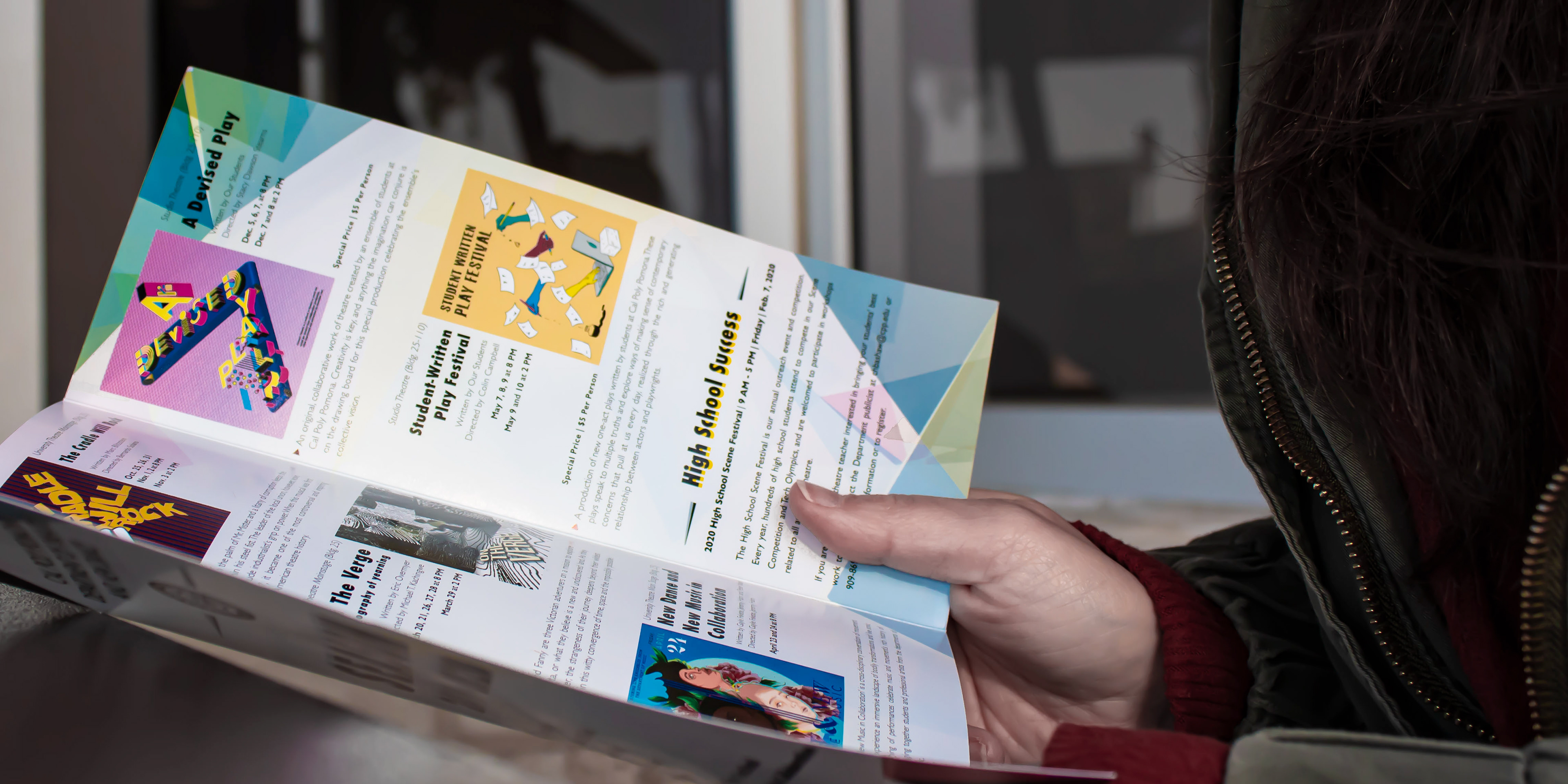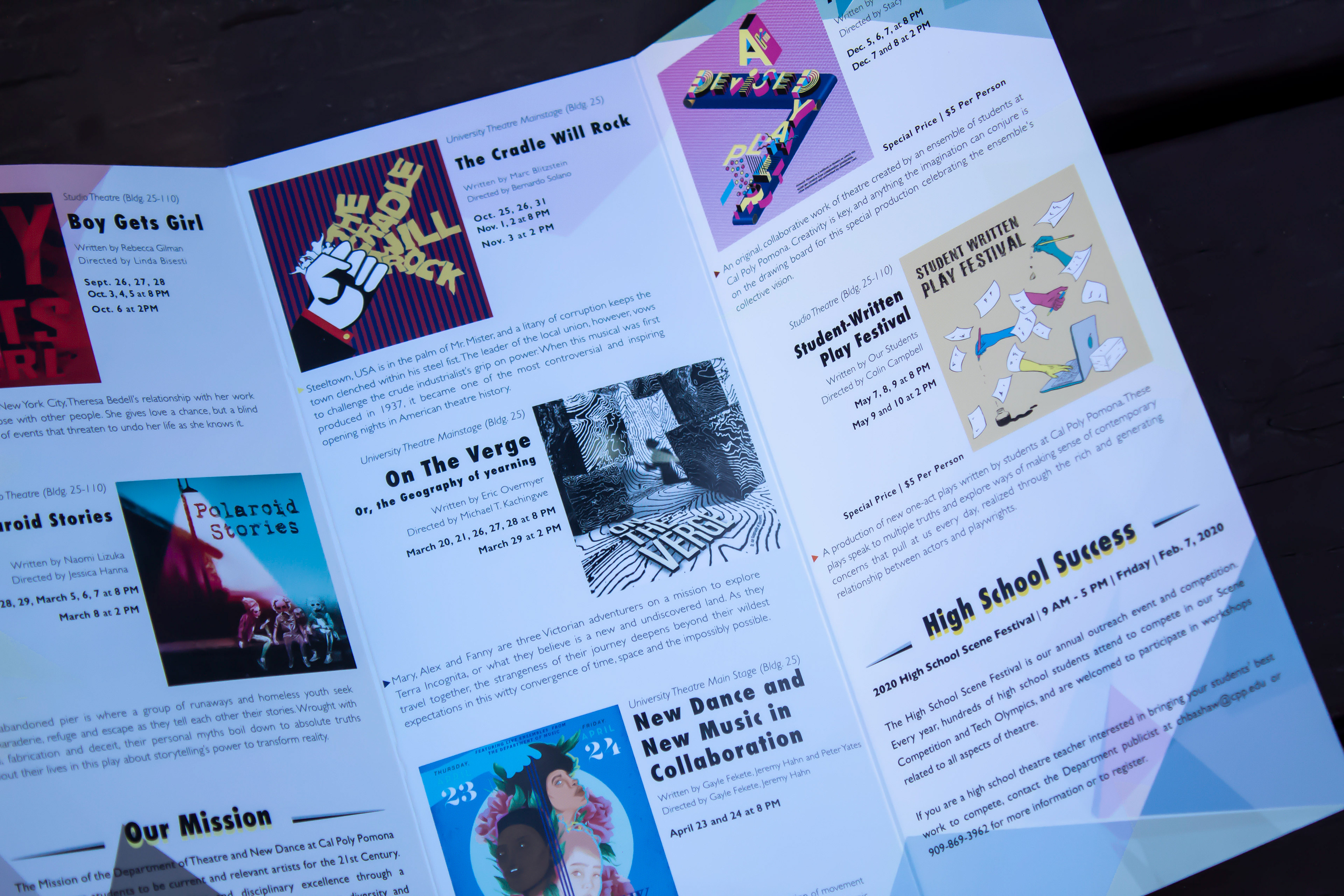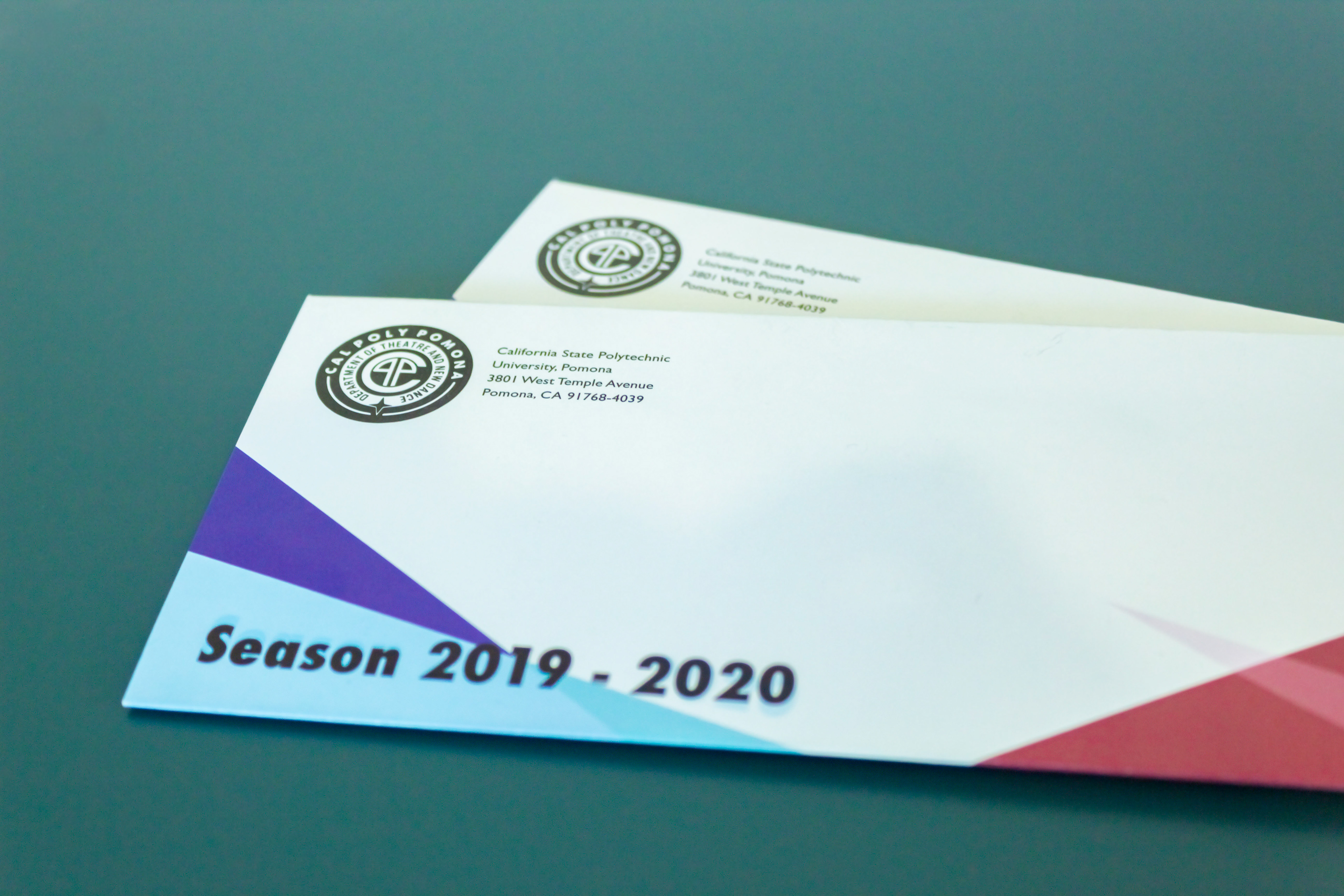 The Polybill in all of its glory just waiting to be picked up and be read.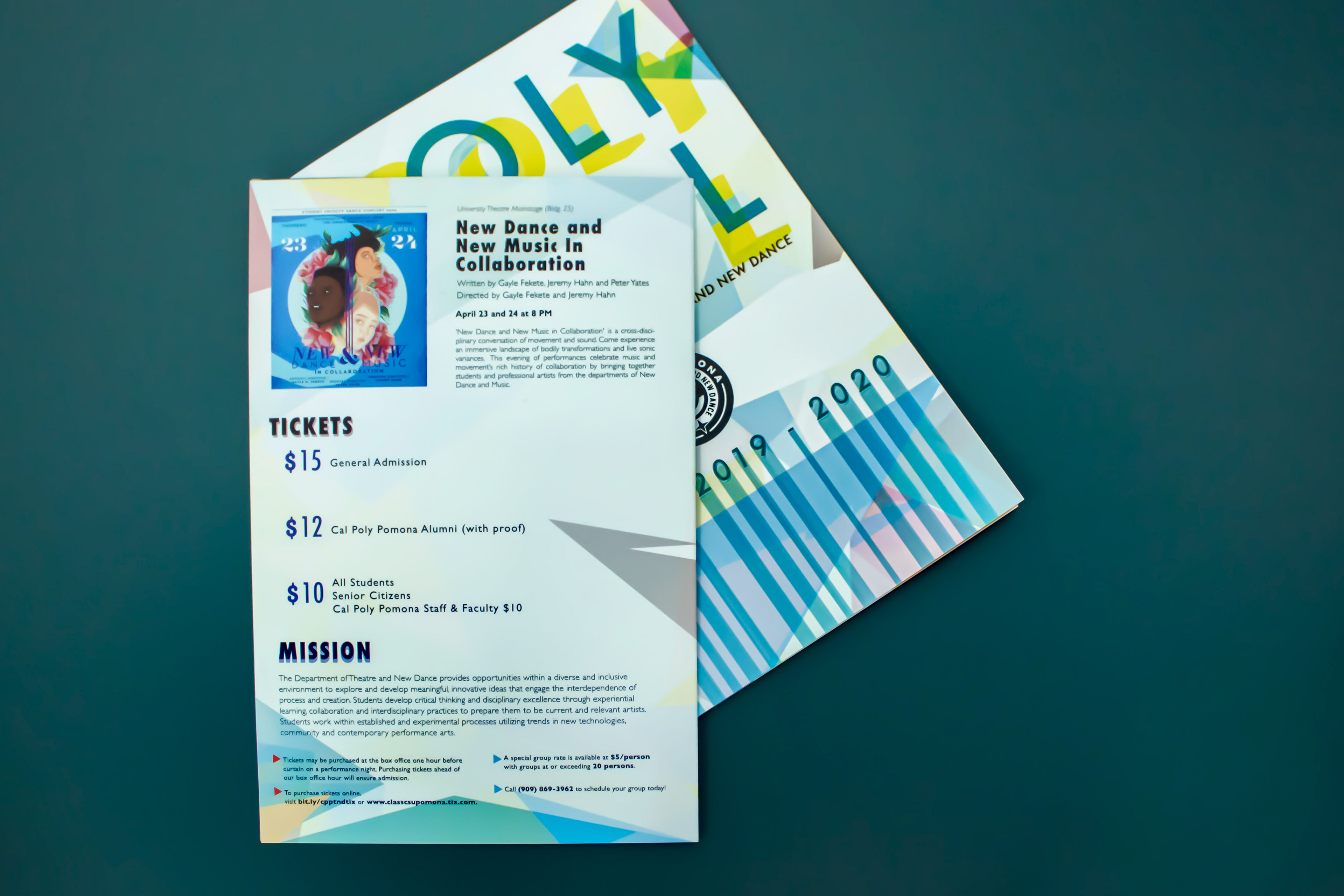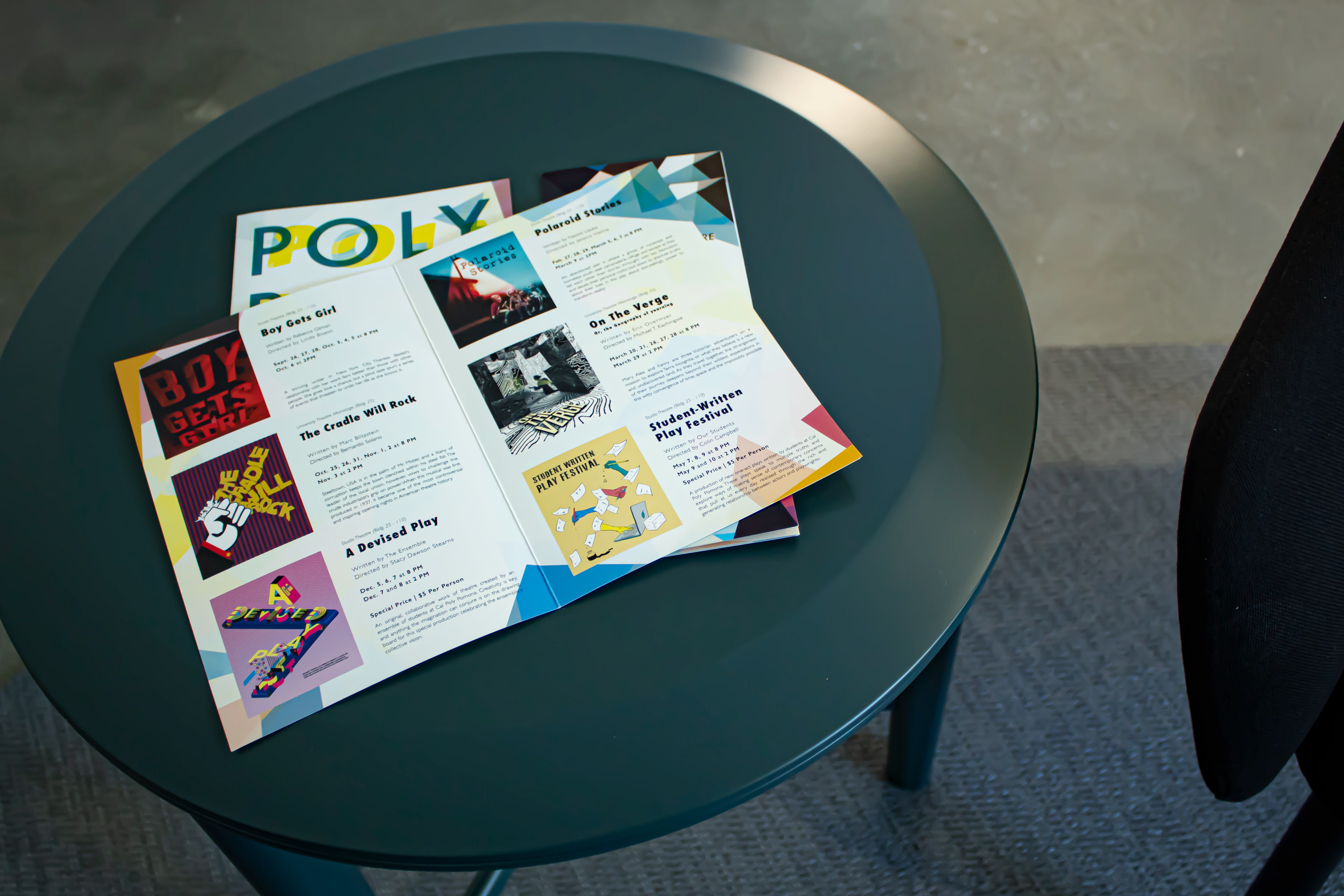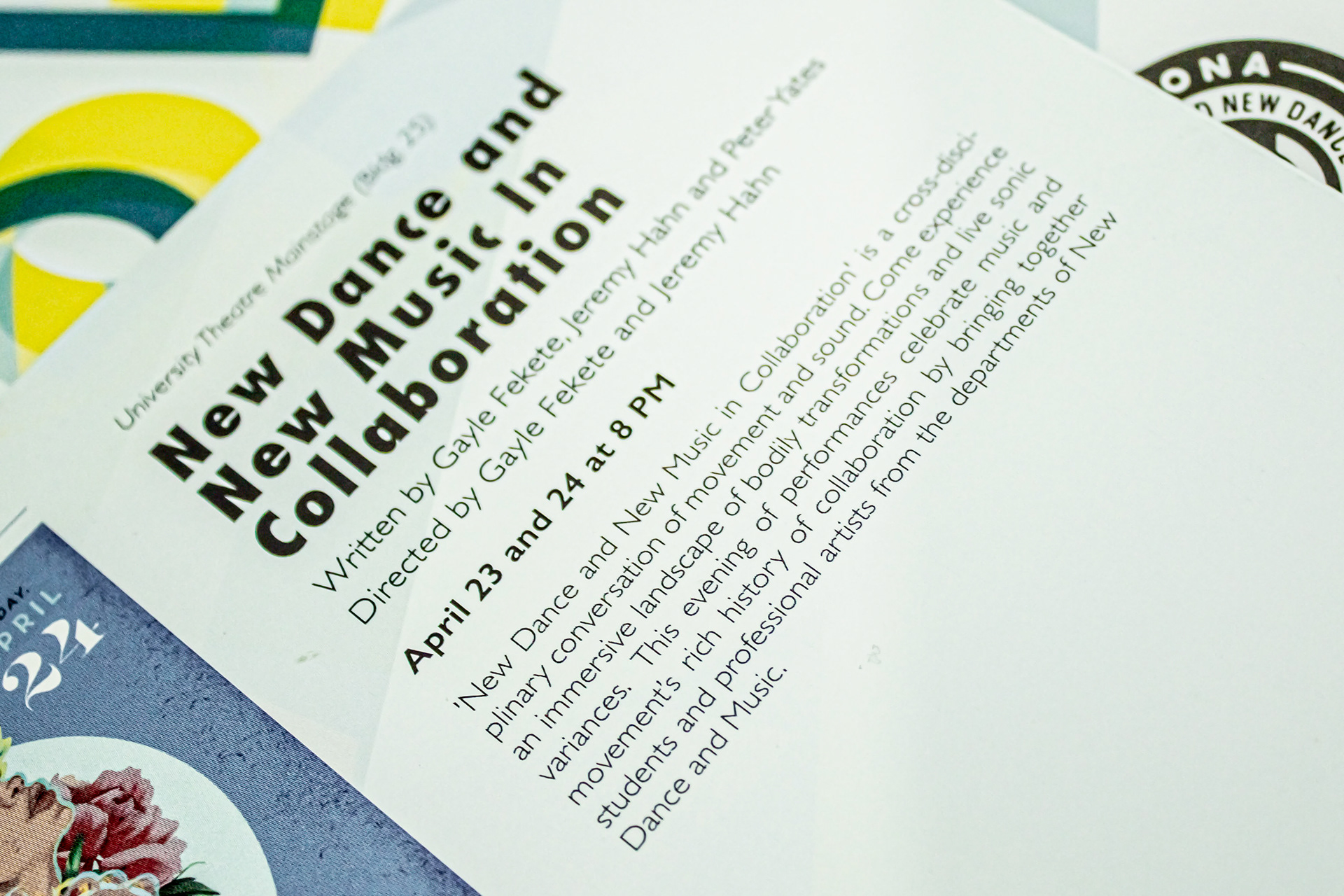 The Process included feedback from other designers around and much input from the clients. The project as a whole was rewarding to say the least!